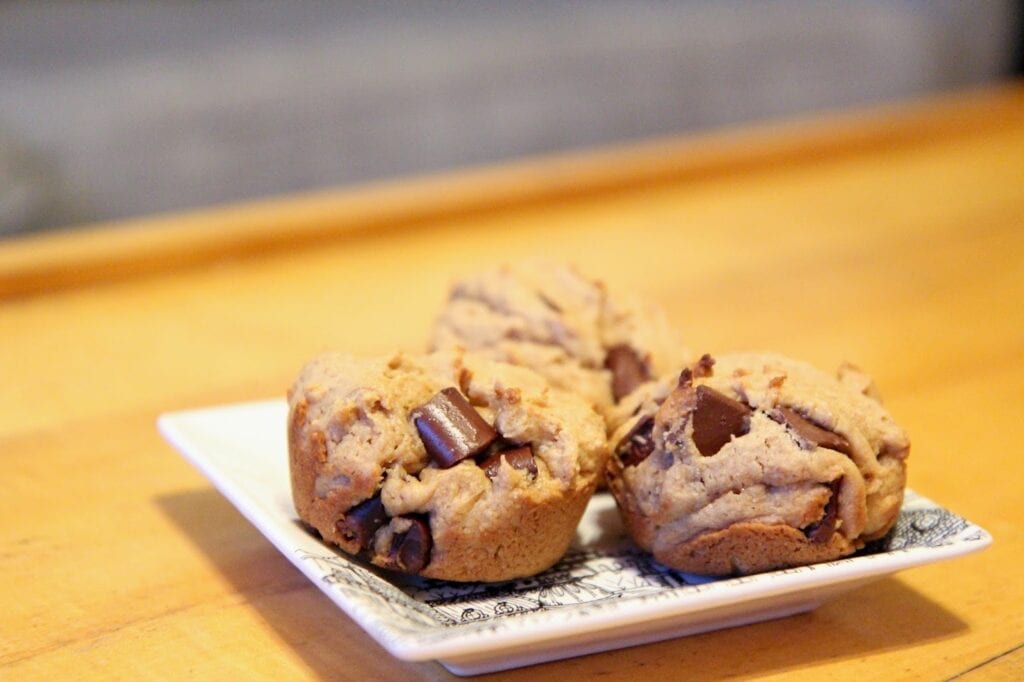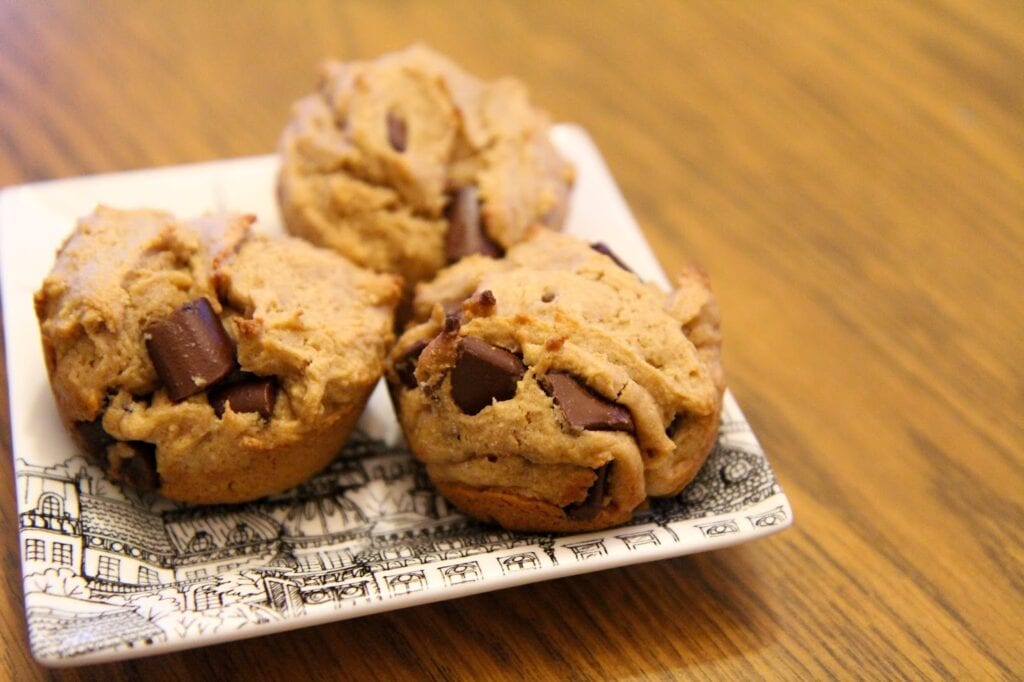 Nothing like a good recipe to get us through the rest of the week huh? I found
this recipe
while popping around various blogs and decided to add my twist to it! It's so simple and you'll be making
them in minutes. You can make mini muffins like the original recipe, but I love them normal to large size. It's a small recipe that only makes about six normal sized muffins.
Peanut Butter Chocolate Chunk Muffins
Ingredients:
1/2 cup all-purpose flour
1/2 cup whole-wheat flour
(I own both types of flour, but if you only have one type that'll work for both)
1 tsp baking powder
1/4 tsp salt
1/3 cup peanut butter
(creamy or crunchy depending on what you like)
1 tbsp butter, softened
1/2 cup packed brown sugar
1 egg
6 tbsp milk
3/4 cup chocolate chunks
(add more based on preference or use regular chocolate chips)
Directions:
Preheat oven to 375º F.
Grease/spray two mini muffin tins with cooking spray.
Beat butter, peanut butter and brown sugar in large bowl until creamy.
Add egg and milk; beat until smooth.
Combine all-purpose flour, whole-wheat flour, baking powder and salt into peanut butter mixture.
Beat until just blended.
Stir in chocolate chunks.
Spoon batter into prepared cups, filling 3/4 full.
Bake for 13-15 minutes or until wooden pick inserted in centers comes out slightly sticky.
Let cool and enjoy!
They're oh so tasty and the perfect little snack for after work or for kids!
xoxo Kayla