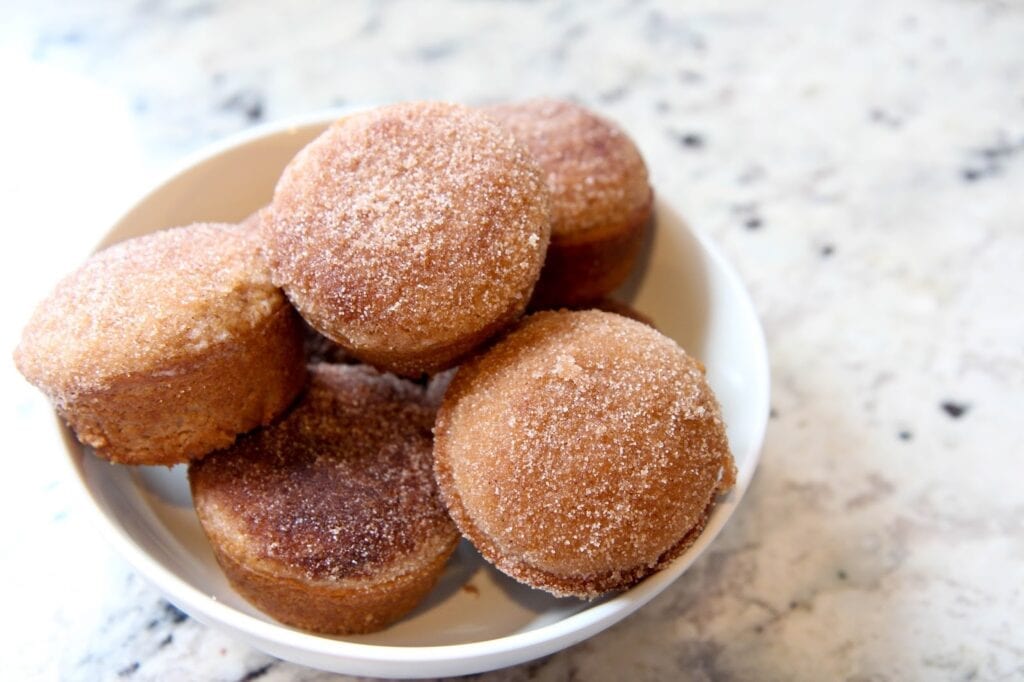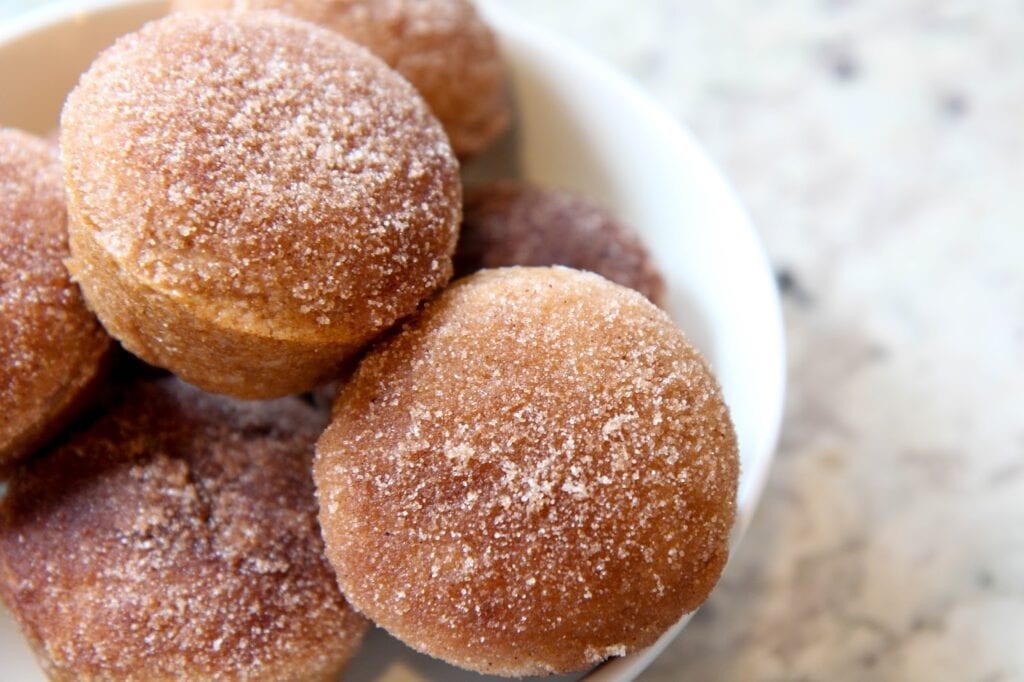 I'm the type of person that if I see a recipe online and magically have all the ingredients on hand, I'm making it that instant. I've been on the lookout for easy to do doughnut recipes, and nothing is easier than a muffin version! I found this cinnamon sugar doughnut muffin recipe
here
, but as usual I have a few notes and opinions on the process to make them even better.

Ingredients
For Muffins
2 cups all-purpose flour
1 1/2 cups sugar
2 teaspoons baking powder
1/2 teaspoon salt
1 teaspoon cinnamon
1 1/4 cups milk
1 egg
2 tablespoons butter, melted
1 teaspoon vanilla extract
For Topping
6 tablespoons butter, melted
3/4 cup sugar
1 teaspoon cinnamon
Directions
Preheat the oven to 350 degrees and grease a muffin tin
Combine flour, sugar, baking powder, salt and cinnamon in a large mixing bowl.
Whisk together remaining muffin ingredients in separate bowl.
Pour wet into dry and stir until just mixed and no large lumps are visible.
Fill muffin tin to 2/3 full and bake 15-17 minutes or until spongy to the touch.
Let cool in pan completely. Use a knife to pop muffins free from tin if necessary.
While muffins are cooling, melt butter in a bowl and combine sugar and cinnamon into another.
Dip muffin tops into butter and then roll into cinnamon sugar mixture. Brush off any clumps or excess for a smoother finish. Repeat for each muffin.
These deliciously sweet muffins are definitely a treat and amazing substitute to the real thing. Now I'm just itching to go to an apple orchard and eat a dozen of the originals. Be sure to share photos if you end up making these yourself!
xoxo Kayla