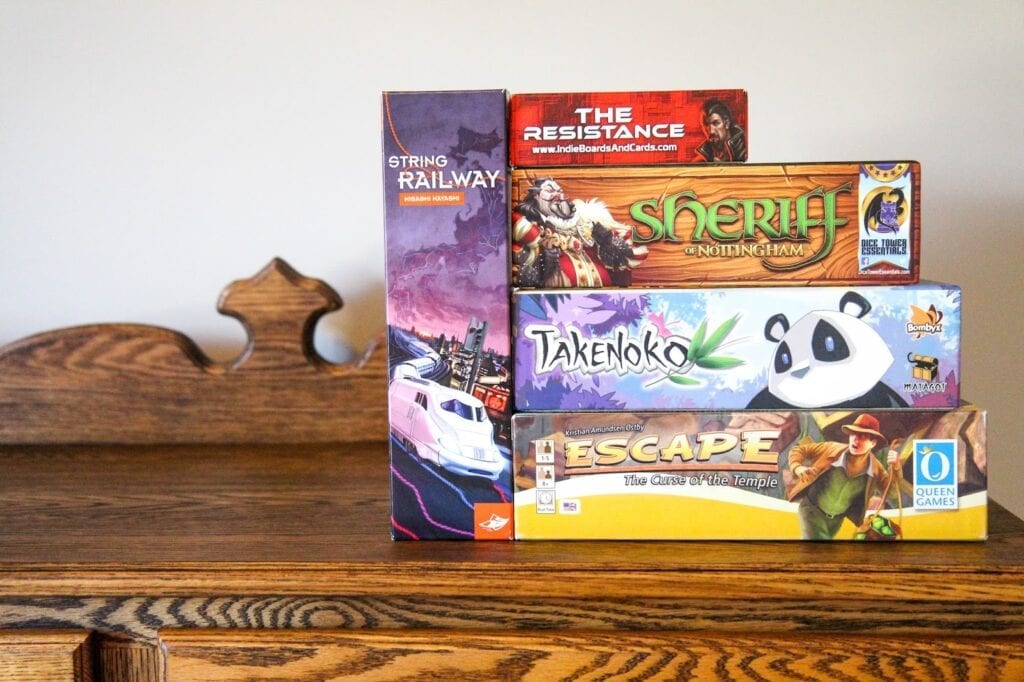 In the Benda household, we're all about board games. We have quite a few and our collection is constantly growing (two new games just entered the mix this week!), but there are a handful that I keep finding myself coming back to. In today's video I'm finally diving into my top five favorite board games. They're all completely different from each other and a load of fun.
String Railway
is all about making your string trains reach more stations than the other players. The
Resistance
has the good guys trying to figure out who are the spies in the group all the while doubting their allies.
Sheriff of Nottingham
has players lying and smuggling to another player and quickly finding themselves being lied to when the tables have turned.
Takenoko
puts players in a Japanese garden where you either focus on growing bamboo as the gardener, organizing the garden tiles into patterns, or eating up all the bamboo in sight as the panda. But my favorite of them all is
Escape, the Curse of the Temple
. I've gone into detail about this game in particular in a recent post about good
collaboration board games
, but nothing gets the heart racing like this fast-paced all-or-nothing game.
I go into a lot more detail in the video and get way too excited. Sounds about right when I'm chatting about tabletop games…
Yours till the board games,
Kayla