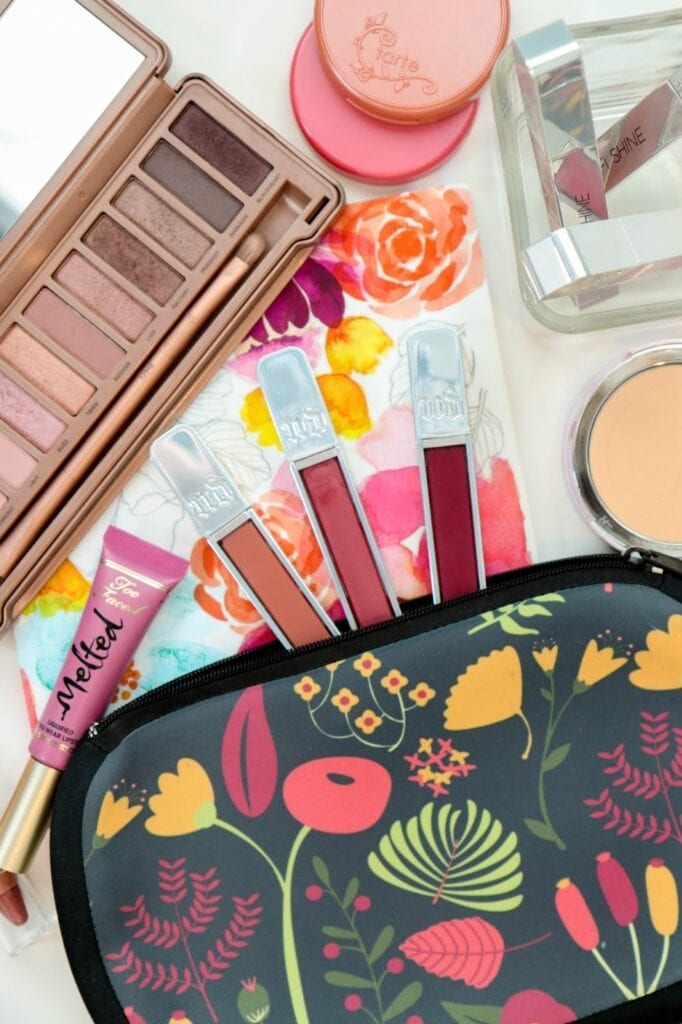 Let's be honest, I never thought I'd be writing a post about lipglosses. I swore them off years ago once I left my preteens and tossed the sticky messes into the trash. Yet here we are. The
Urban Decay Hi-Fi Shine Lipglosses*
have me singing another tune.
These glosses are thick, super easy to apply, but with no sticky, goopy feeling in sight. The color payoff is great for a gloss, but they really shine when put over similar colored lipsticks. They also have a solid lasting power on the lips if you aren't eating or drinking too much.
Plus they're minty. Like Girl Scout Thin Mint cookie minty. Those just happen to be my all time favorite…and it's not just a brief minty flavor that leaves after a few minutes of wear. Oh no, it lasts the whole. dang. time.
I'm most impressed with the shade range. 16 different shades to choose from including metallic bright gold. Sure I personally don't have the courage to rock those deep purples in the line, but I'm glad they exist for those who do.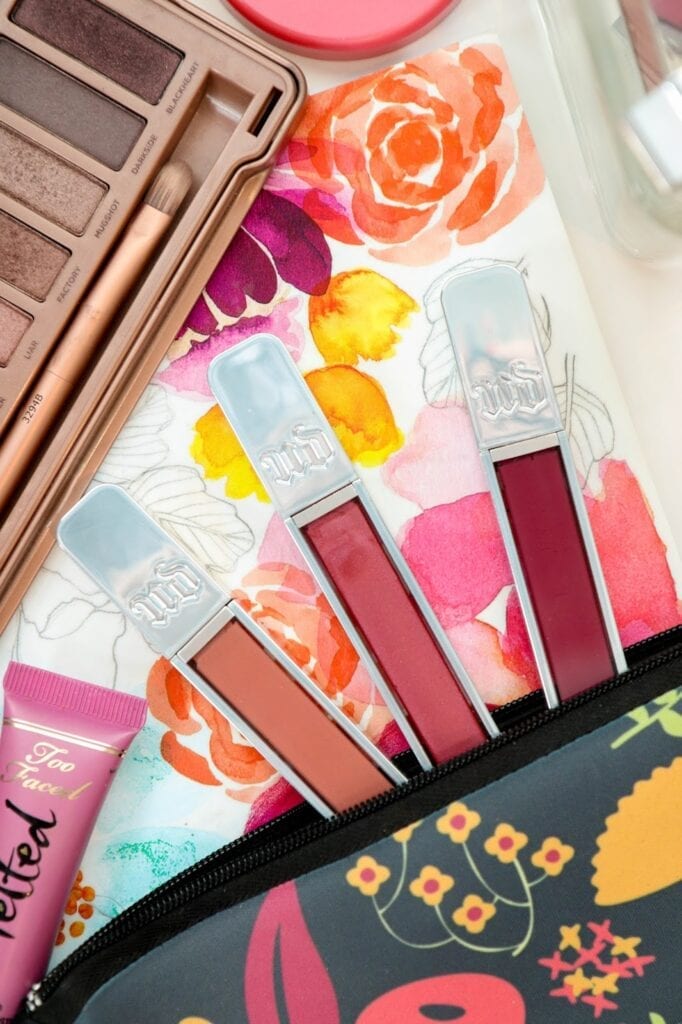 It's no surprise that the mauve options and pinky nudes are my faves. Pictured above (from left to right) is "Fuel," "Naked," and "Beso." I'm also a fan of "Rapture," "Obsessed," and "Midnight Cowgirl" that fall into the same color family.
I'll have to look twice the next time I pass a collection of lip glosses in Sephora or the drugstore. Hell we can unlock our phone with facial recognition, it was about time lip glosses lost their stickiness and became full of glossy goodness.