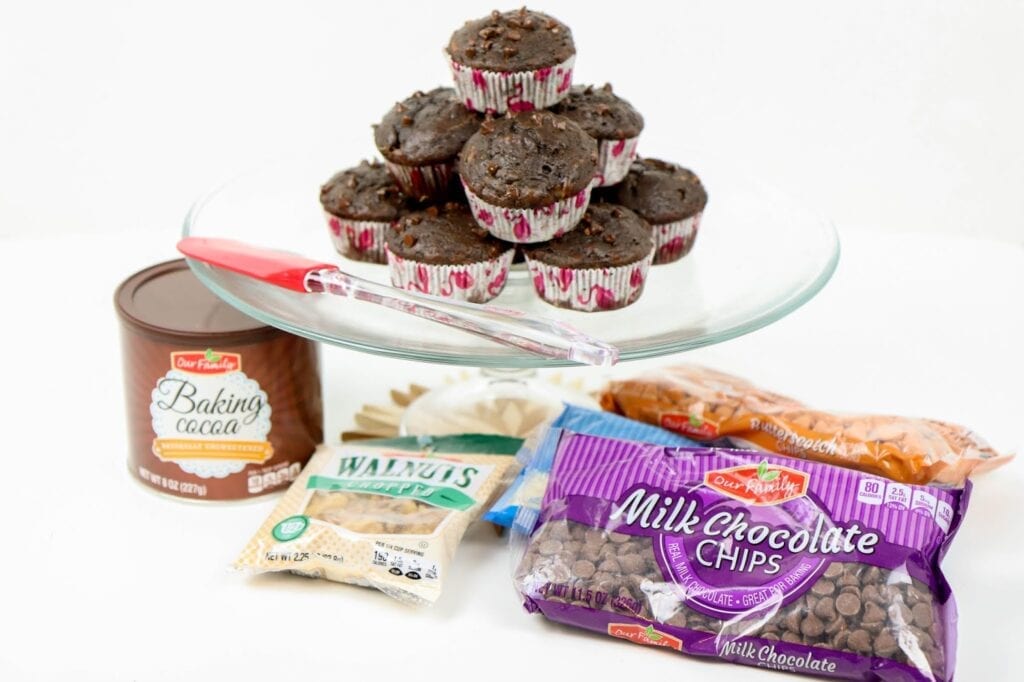 Chocolate and bananas? Count me in. I promise not to do that annoying thing baking blogs do where they ramble on about their kid's soccer tournament for paragraphs at a time before finally getting into the recipe. That's what you're here for right?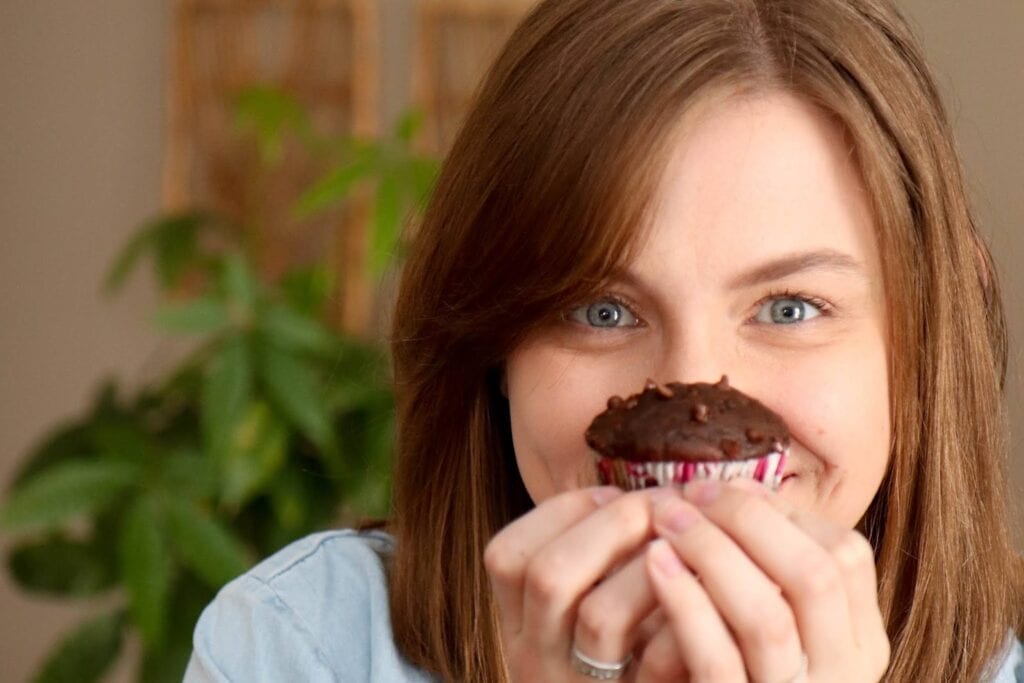 I've teamed up with Our Family* to bring you a seriously delicious muffin that definitely feels like dessert when you eat it. Rich cocoa, tiny chocolate chips, and bananas all mixed together in perfect happy harmony. They're not financially sponsoring this post, but they kindly sent along a mountain of chocolate chips that inspired this recipe.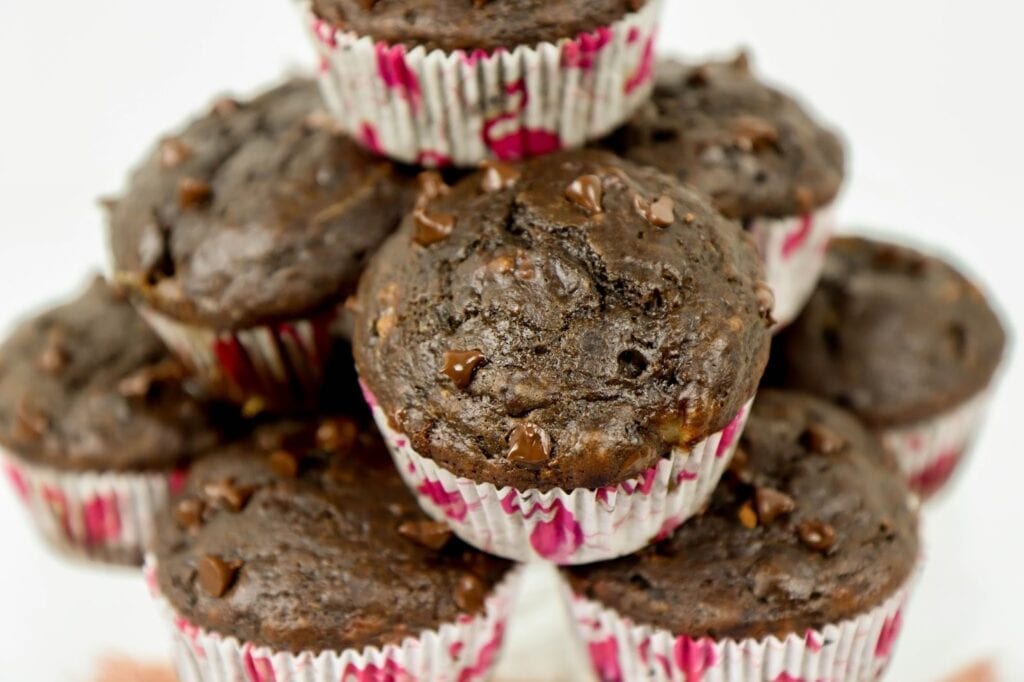 You can pick up Our Family brand baking products at Family Fare or D&W if you're in the Grand Rapids area. They're affordable, high-quality, and are what I usually reach for when I'm grocery shopping. Now on to the delicious recipe!
Makes 24 muffins
Ingredients
3 large ripe bananas
1/4 cup butter softened
1/2 cup vanilla Greek yogurt
2 eggs
1 1/2 tsp vanilla
3/4 cup sugar
1 1/3 cup flour
2/3 cup cocoa powder
1 tsp baking soda
1 tsp baking powder
1 tsp salt
1/3 cup milk
1/2 cup chocolate chips and nuts
Directions
Preheat oven to 350 degrees. Blend bananas until smooth. Then add in butter and yogurt and mix until well combined. Mix in eggs and vanilla. Stir in sugar until well combined. In a separate bowl, mix flour, cocoa powder, baking powder, baking soda and salt. Combine wet and dry ingredients, add in milk and stir until just combined, do not over mix. Scoop into cupcake liners until half full. Bake for 15-20 minutes or until tops spring back when touched.
I would say these are great muffins for breakfast, but they're almost too decadent to feel right eating them so early in the morning. But I won't tell if you won't…
*This is not a sponsored post. I'm not being paid for this post and all opinions are my own. Our Family kindly sent over the products shown in the first photo to include in this post.