The envy is real when I see all of those planner girls at events carrying around their caddies full of supplies. They're so organized and chic. Like they're part of the cool planner crowd and I'm just over here rummaging through a messy stack of stickers. I could never find a caddy or tote system that I loved and didn't feel dated. But no more! The lovely folks over at Mollie Ollie answered my organizational prayers and sent over the
Mimmo Caddy*
that has sent my heart a flutter.
…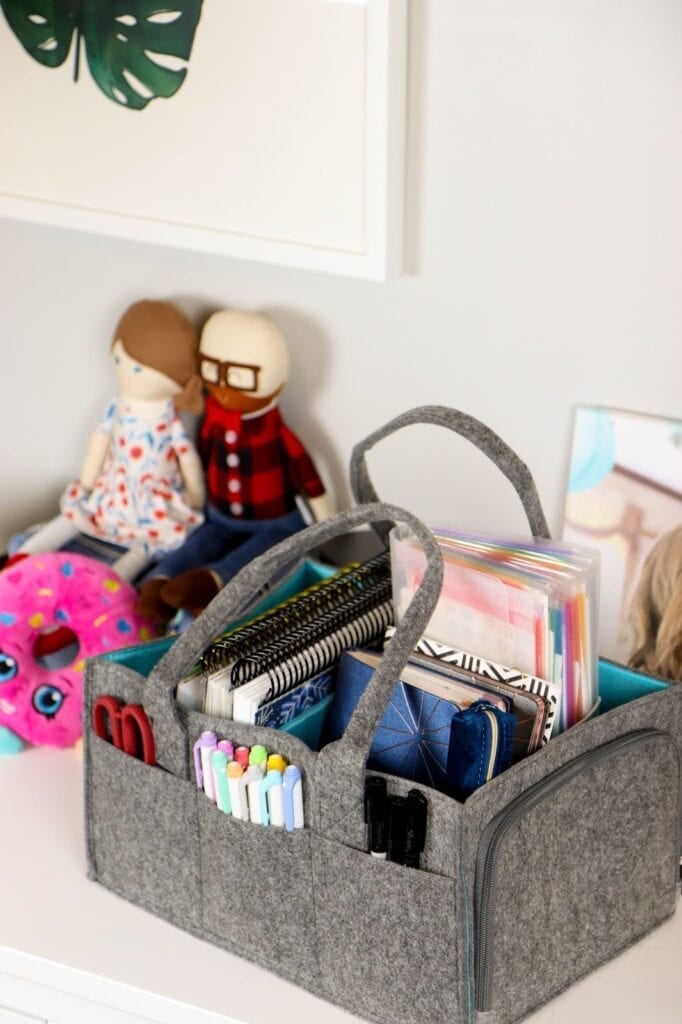 …
I'm a sucker for felt and this caddy is so high quality I wish you could feel it through the computer screen.  It's cool enough that I don't feel like an 80-year-old lady carrying it around, but it's still practical as hell. There are a ton of storage pockets along the sides that securely hold items in place. The side zipper pocket has a ton of loops to hold other supplies as well. This could be used for so many different hobbies and purposes. It was originally designed as a diaper caddy, but the sky's the limit on its uses. It could be great for knitters, scrapbookers, and other crafty folk. Plus it's under $30 and would make a perfect addition to your holiday wishlist since it's sold on Amazon.
…
The larger compartment fits all of my planners perfectly and would likely fit any 7×9 inch planners without issue. I have three planners stashed in the pocket, but I'm sure you could fit up to five comfortably.
…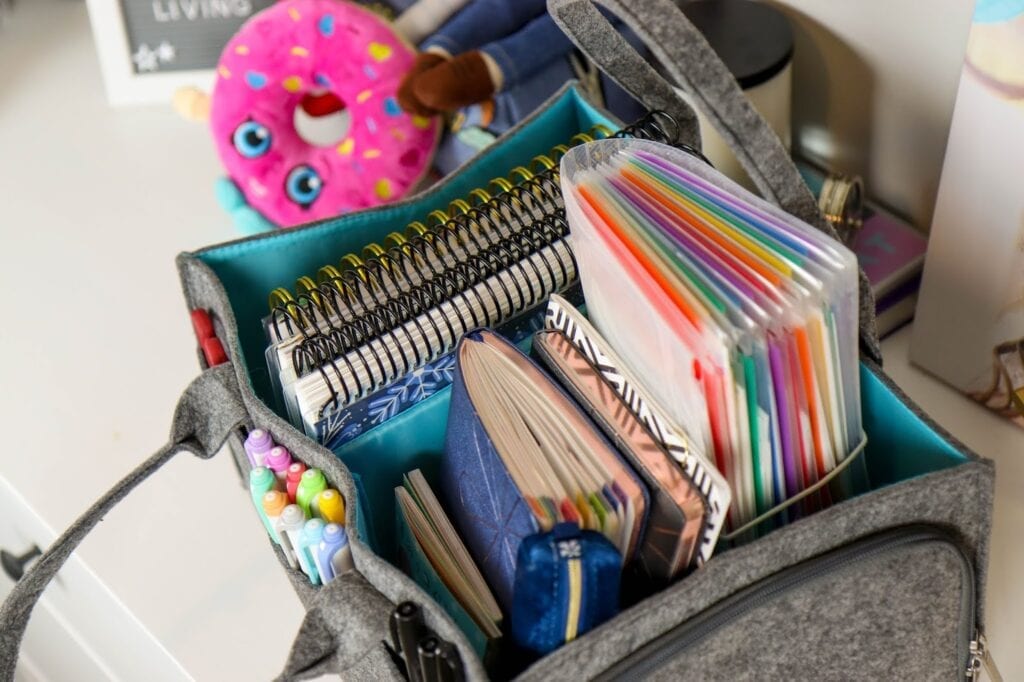 …
You can find me toting this thing around throughout my house. I've even brought it with me on the bus to take it to 
Oh, Hello Paper & Gifts
. It's serious love. The quality is insane and the straps are nice and sturdy. The interior divider pockets can be removed if you're looking for a larger space to store items, but I personally love being able to divide out my products.
…
Click here
 to purchase the tote and be sure to use code 10HELLOLIV for a 10% discount! I would have never thought to use a diaper caddy to store planner supplies, but this tote has got me thinking about all the other products I could adapt to my planning needs! Do you have a planner caddy? What planner supplies do you always have with you?