If you're anything like me then you have this weird desire to collect brochures, postcards, and bits and bobs during your travels. For so many years I'd just keep them in a box or an end table for a few months, get fed up with the clutter, then chuck them. A vicious cycle of collect, horde, toss, repeat. I had no interest in traditional scrapbooking, but wanted a way to turn these piles of memories into something more than clutter. There have been a few different renditions of my memory journal in the past, but I think I've finally found a style that I can stick with.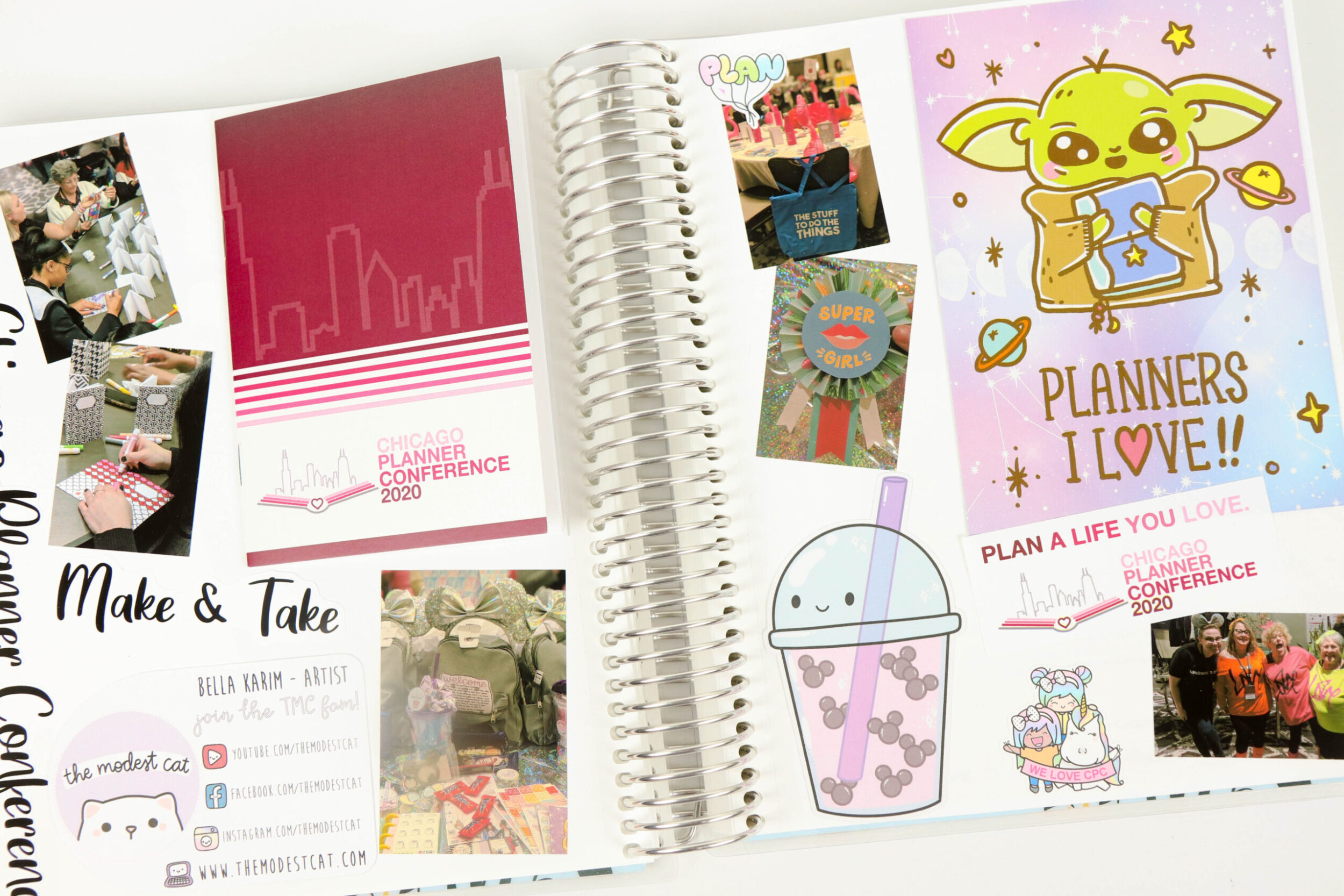 Erin Condren recently released a new collection of notebooks including a sketchbook option with blank pages. The metaphorically light bulb went off in my head and I scooped a few up in my latest EC order. The perfect blank canvas to document memories. The coils that come on the notebooks are quite small, so I took an old coil I had (I'm that big of a planner addict that I have just random coils) and recoiled it to have more room. 
And the rest is pretty damn simple. Collect things…anything…during a conference or your next trip. Keep them all together and print off sticker photos of your adventure. Sit down and just start adding them into your book. It really is just that simple. I never have any spreads in mind or layout styles. I group like things together and use copious amounts of Tombow Adhesive Tape to paste everything down. If I have any booklets or brochures I'll add tape to the back of them so you can still open them and view them in the book. One of my favorite parts about this style of memory journaling is being able to open things up and interact with the pages.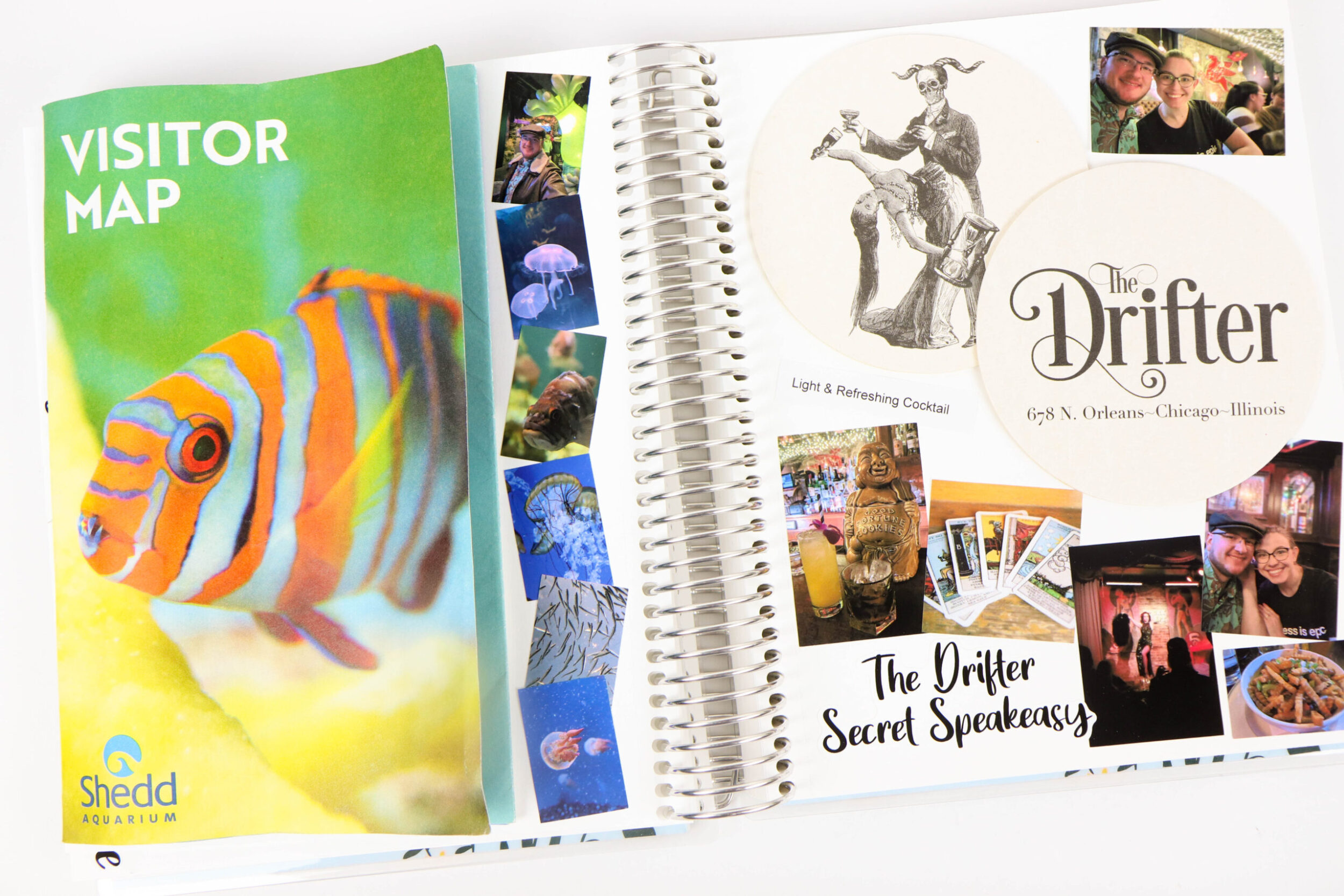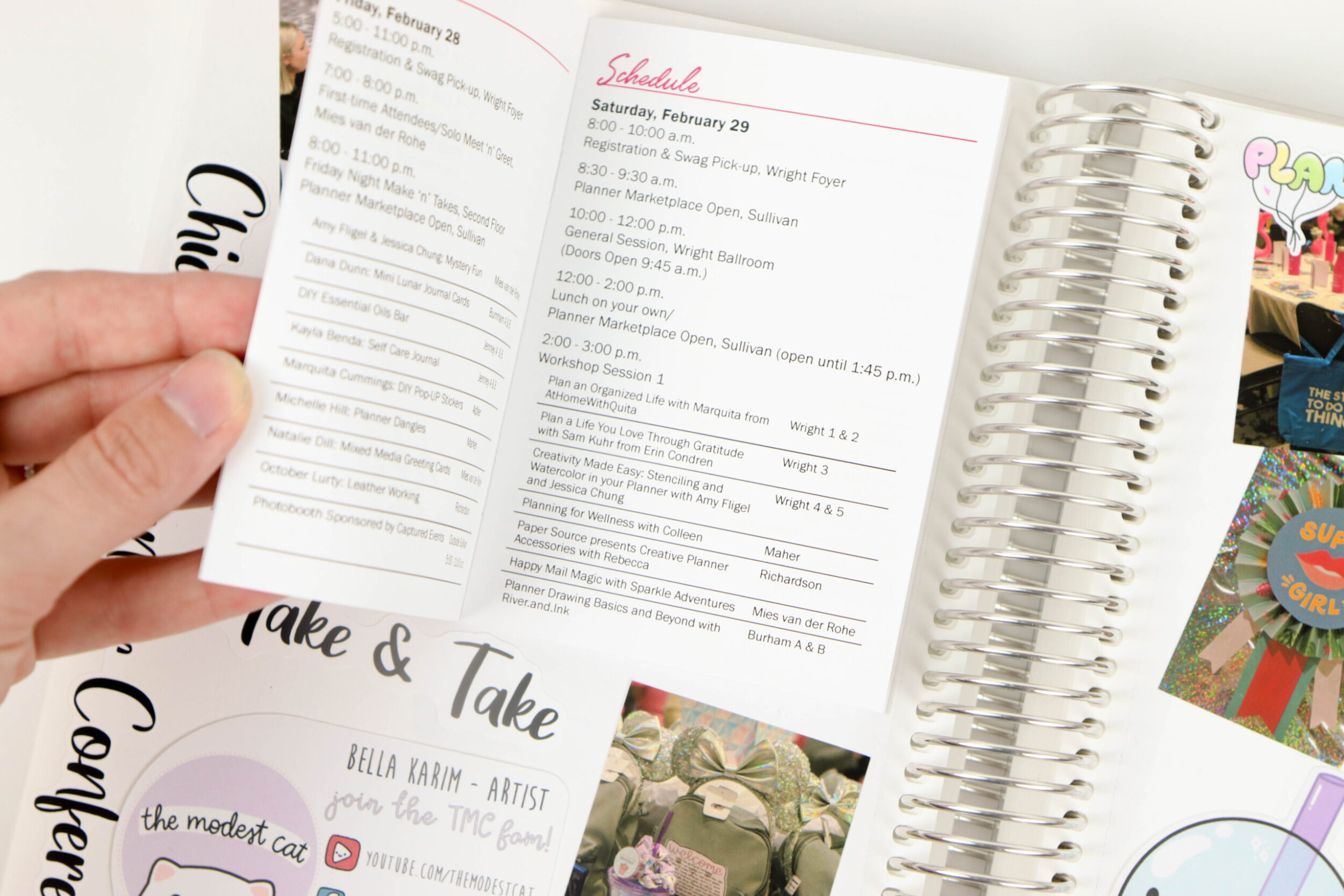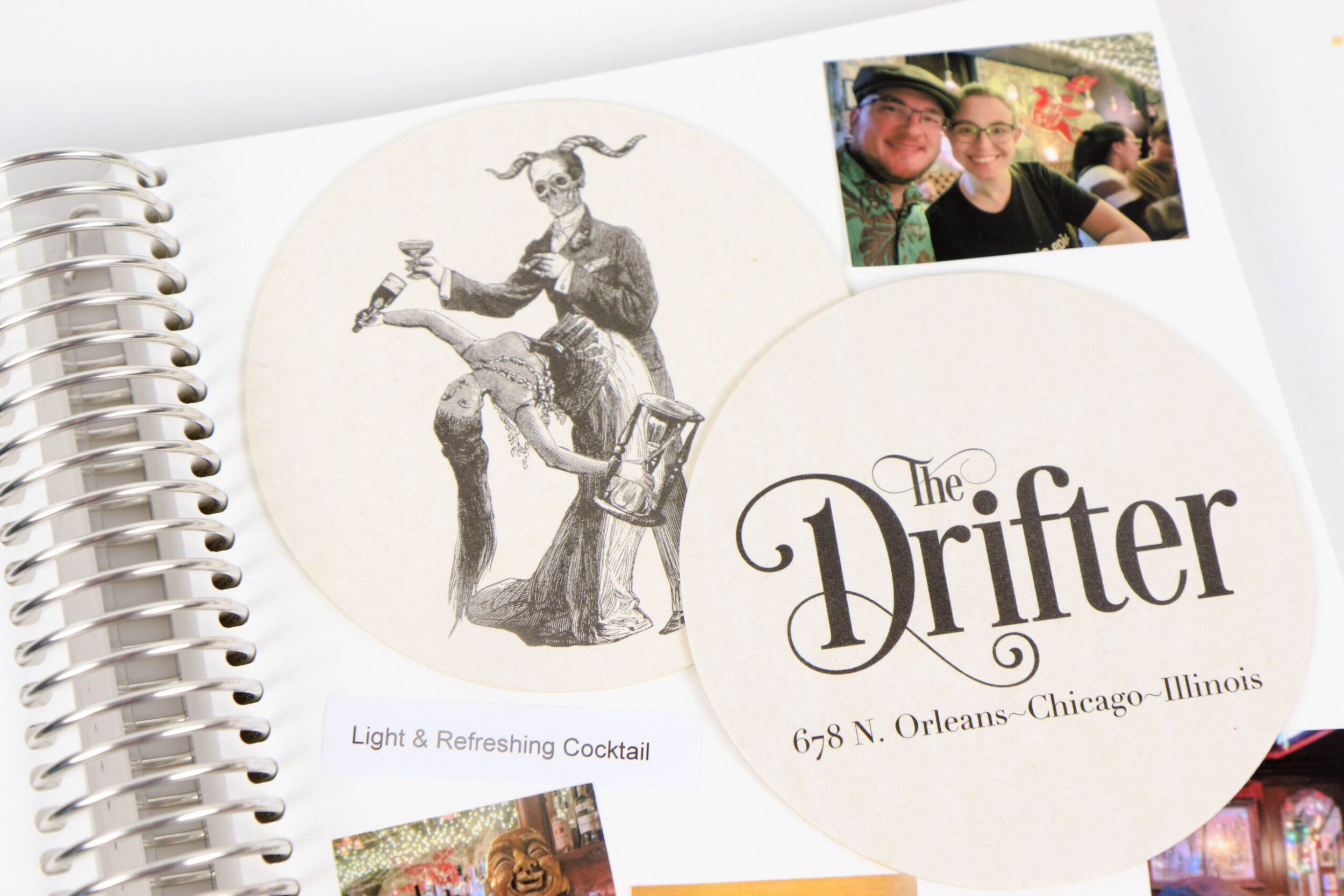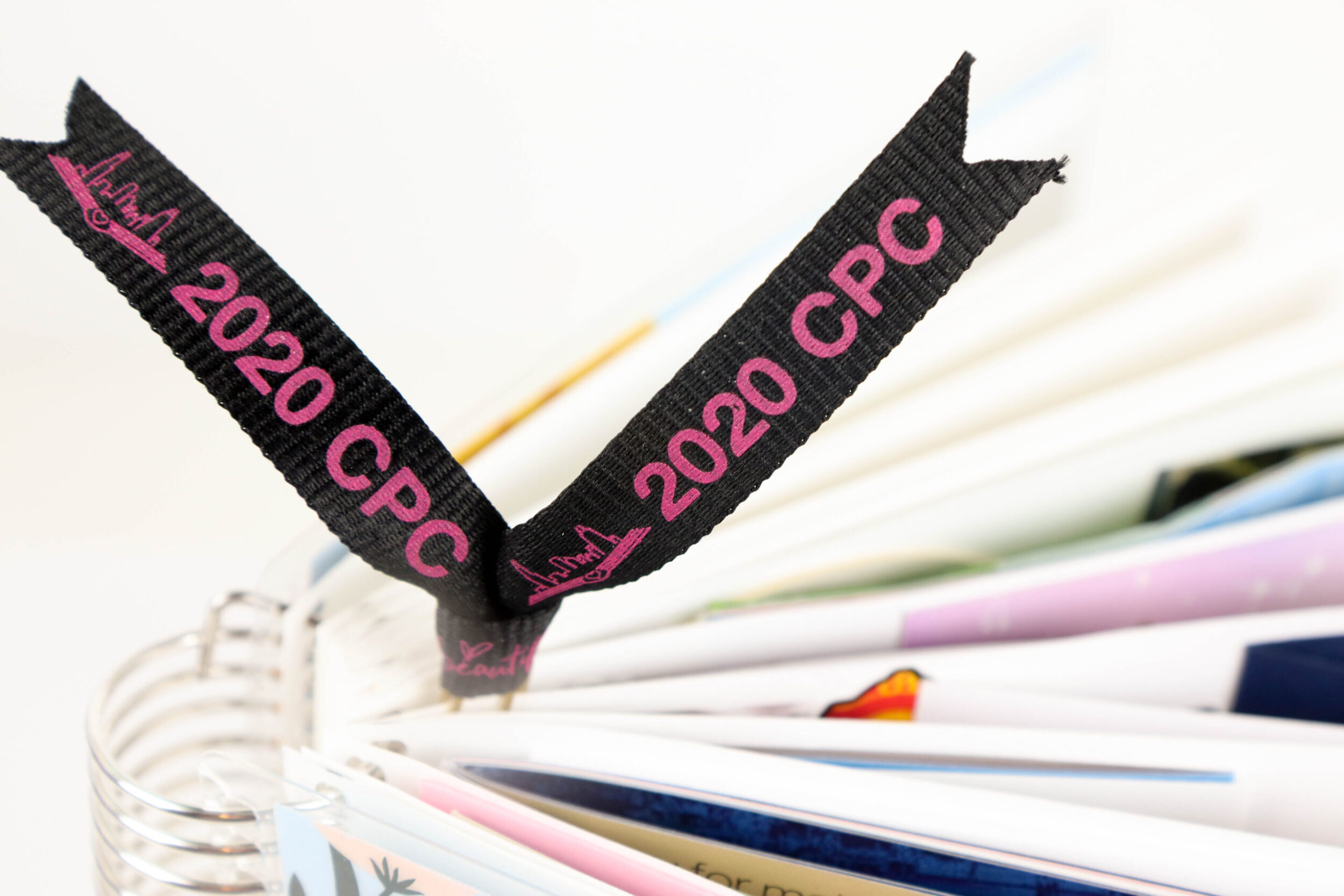 Conference lanyards are another clutter annoyance that I found myself holding onto. They're such important parts to remembering a specific event, but I found that I just wasn't doing anything with them. So for the last conference I got a lanyard from, I decided to cut it up (*gasp*) and turn it into a paperclip to mark that section in my journal. That way I still have the memory, but without all the unnecessary clutter.
I filmed the entire process of setting up the pages in this post and exactly how I created the lanyard paper clip in the above video. Check it out for ideas and to see just HOW simple this whole thing is. If I have anything left over after finishing up the pages, I feel way better about recycling or trashing what's left. I feel like I've adequately documented the experience and feel fine with letting things go.
How do you document travel or events? Are you a traditional scrapbooker, hoarder of souvenirs, or have another method?