With over a decade of creating content online, I've tried my fair share of content planning. I've used tangible planners, Google Calendars, and pages of lists. Yet my current content strategy has been by far my favorite and the one I've kept up with the most. I use Monday.com, but you could probably recreate this in excel or another project management software. It's about $8 a month to use after a free trial, but I would pay so much more than that (and I do for my other businesses). I set up my content into three different Monday boards to keep things organized and clear.
One thing to note with Monday, all of your sections within one board will have the same fields. Since all of my content exists on one board, there are fields I won't fill out until they're moved to certain sections.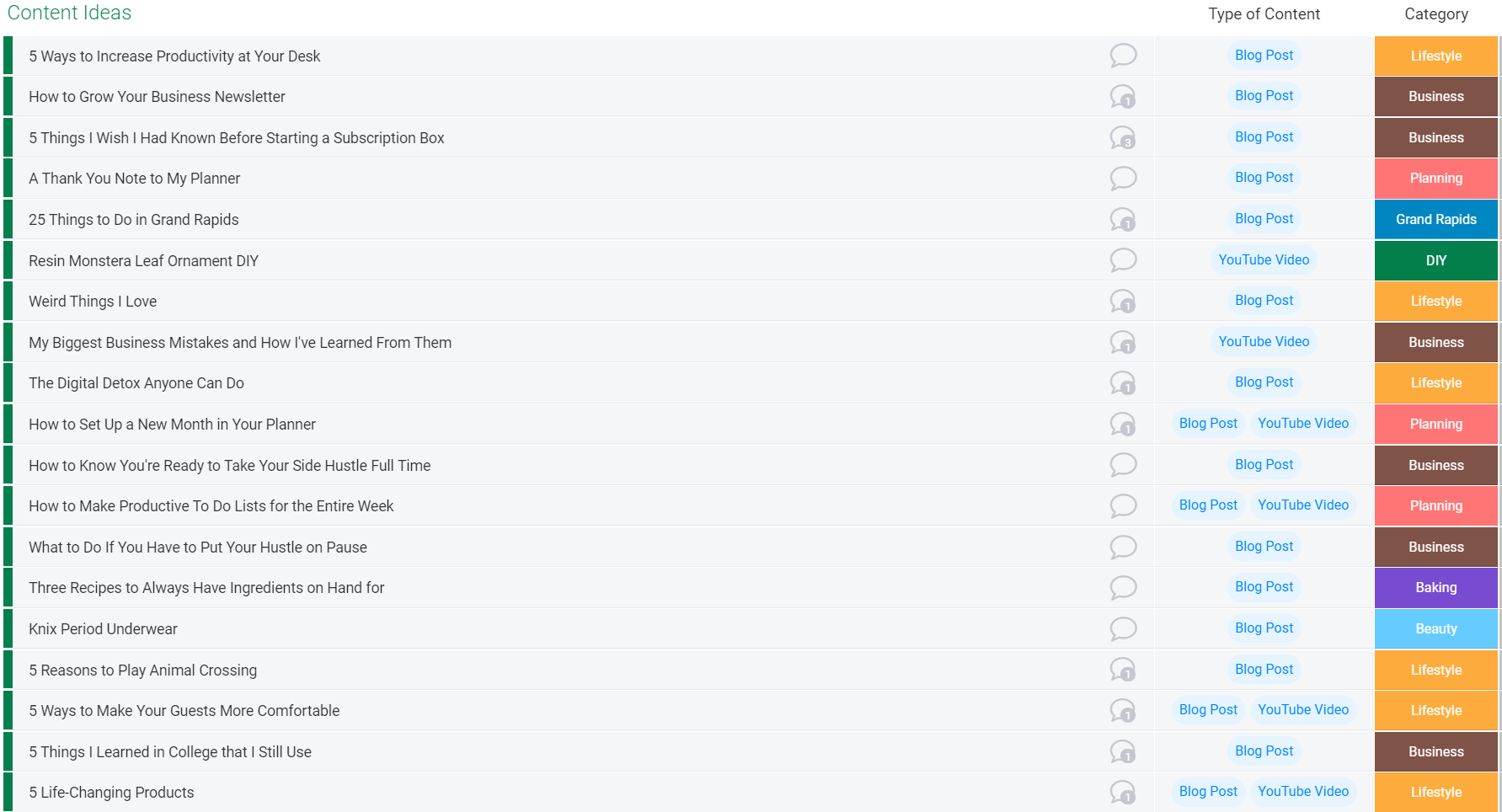 Pro The first of the sections is Content Ideas. This is where I put any possible blog post or YouTube video ideas I may want to do. I think color code them based on topic or theme. That way if I want to add more variety to my content, I can just sort my posts by topic and choose from there. I also like to mark if it's a YouTube Video, Blog Post, or both.

Then I have an area of content I'm working on or want to do next. These are all of the items that are coming up and I've assigned a publish date to. Monday.com has a ton of different integration options so I actually connected it to my Google Calendar. So when I set a publish date, it gets added onto my calendar so I can plan out when I'm going to film. I have a section marked "Good to Go?" to let me know if I have all the supplies in, materials I need, and notes taken. Then there's a section for Content Created, if I've Published the post or Scheduled it, and if I have done Social for it. Once the post is scheduled or published it moves to the next section.

The last section is where all my finished content lives. It's where I make sure I post social and include links to any pieces of content. That way if I want to share something in particular, I don't have to scrounge around on the internet trying to find a particular post. This also makes it easier to do "best of" posts or combine different content together for an ultimate guide to something.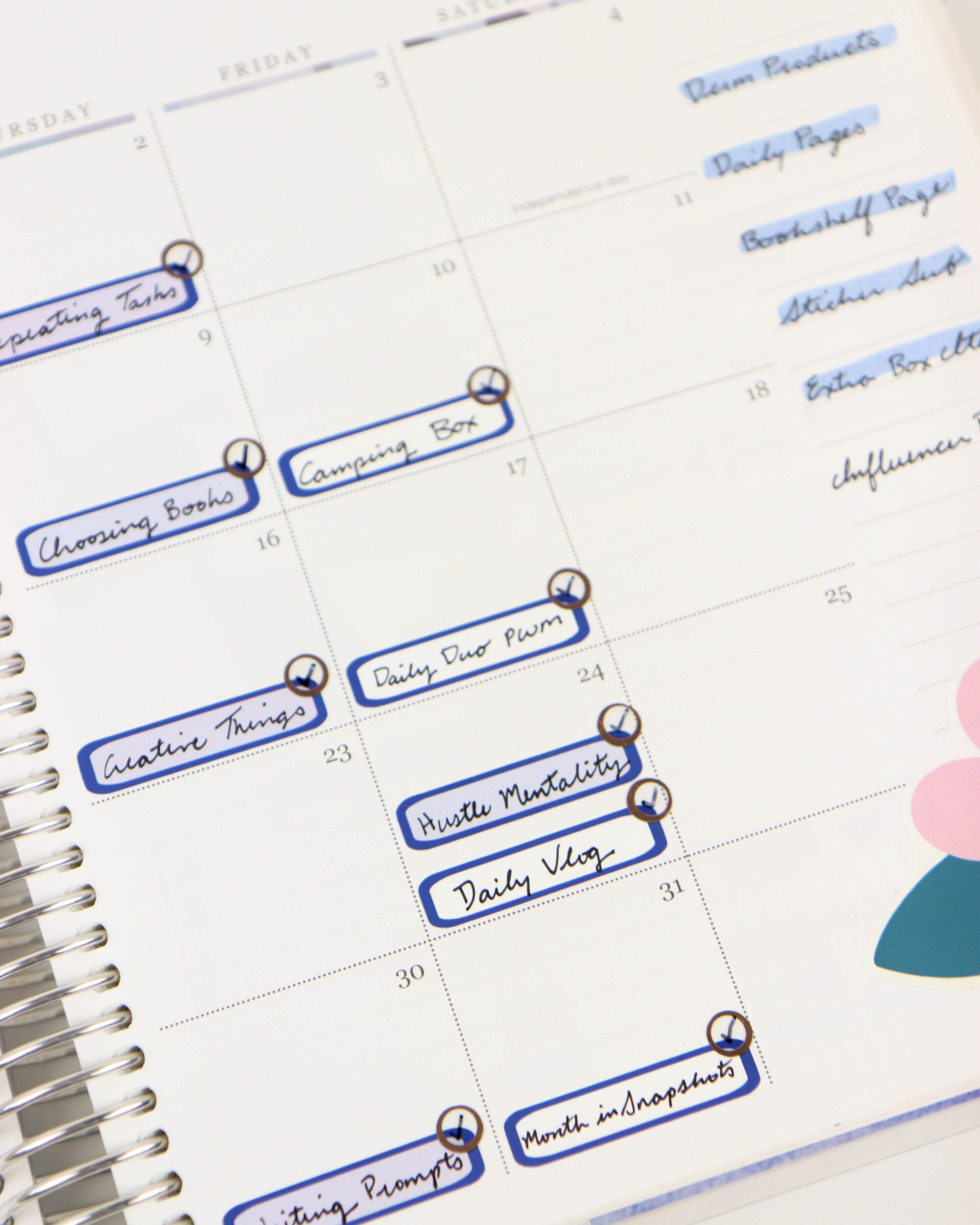 Now I still keep a log of the content I post in my planner, but it's more for sentimental value than actually getting things done. I'll add to my to do list to film certain videos or write certain posts, but the bulk of the organization and strategy exists on my Monday board. 
How do you track projects or content creation?