If you're looking for a new COVID-friendly hobby, embroidery is the way to go. It's quite simple, easy to start, and portable so you can take it anywhere in the house. Trust me when I say you'll want a craft you can do lounging in bed that doesn't involve glue or extra gadgets.
To get started you'll need to pick out your first kit. I recommend this shop on Etsy if you don't mind waiting a while for your kits to come in, or I've used this one from Amazon as well. 
Kits come with guides and instructions, but I recommend watching YouTube videos on specific stitches in order to really see how they're done. You'll want to learn the satin stitch, a French knot, and a leaf stitch first. They're really not difficult if you take them slow and follow along.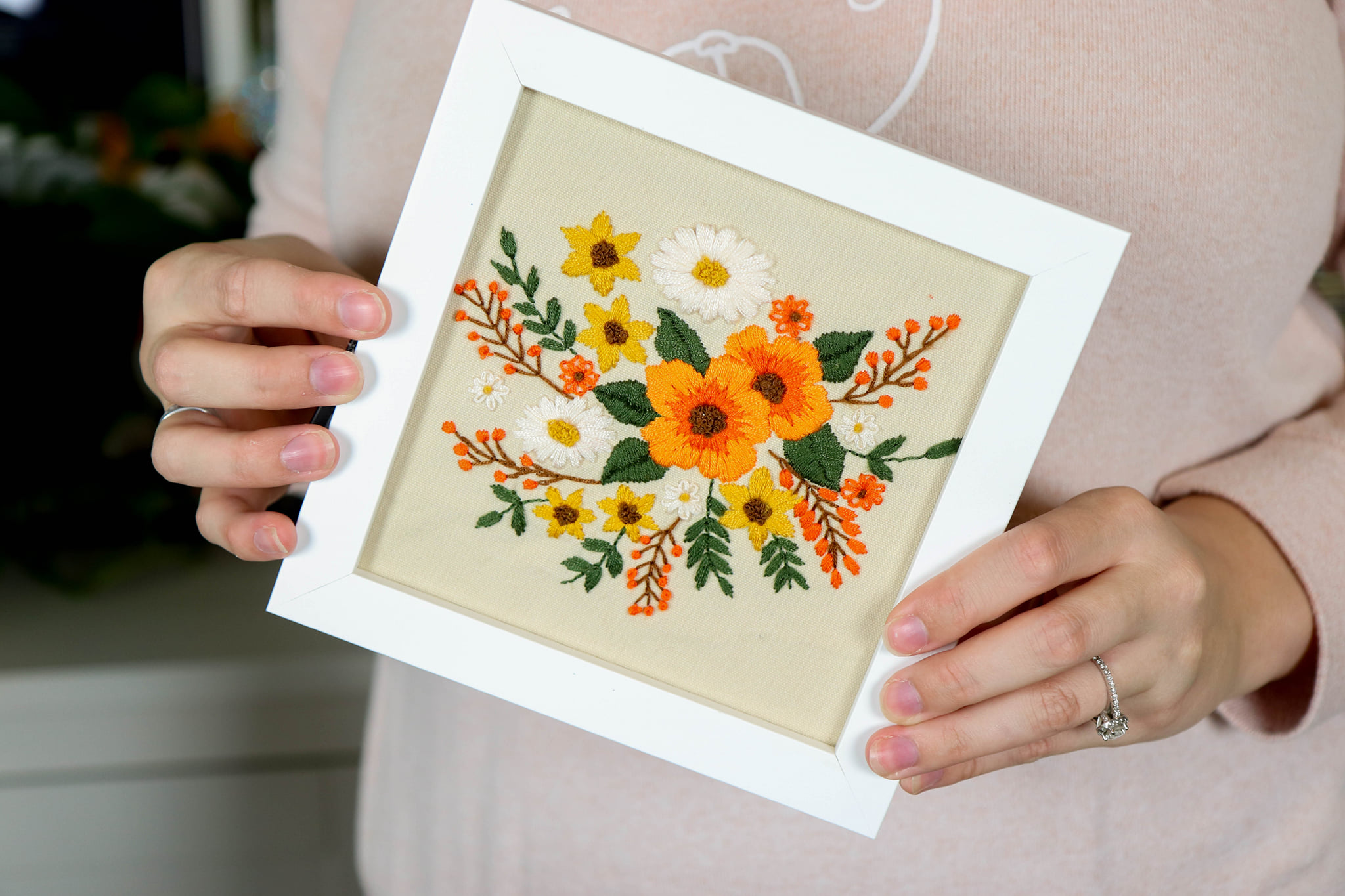 The beauty of kits is that it comes with legitimately everything you could possibly need to get started. Just make sure you're selecting kits that come with the floss, embroidery needles, a cloth with the artwork printed on it, and an embroidery hoop.
I'm sure you'll pick up embroidery in no time at all. It's quickly become my favorite pastime and I've even started trying my own pattern designs. Let me know if you give embroidery a try!