As the pandemic keeps pushing on, it may seem like there's legitimately nothing to put into your planner. When everything shut down and plans stopped, I seriously considered just chucking the whole thing into the bin and trying again in 2021. But here are a few ways I've found to make the most of my planner when there really isn't anything to plan for.
1. Document what you got up to. Rather than planning for the future, document the present/past. Document what you ate for dinner, video games you played, or other activities after the fact. That way you're still getting to enjoy your planner and it'll be a nice memento to look back on when the pandemic has passed.
2. Go heavier on the decorative stickers. Nothing to plan? Throw some cute stickers down and have fun with it. There are some days where I literally only made banana bread and couldn't tell you what else I got up to. Time to put the massive collection of stickers to good use.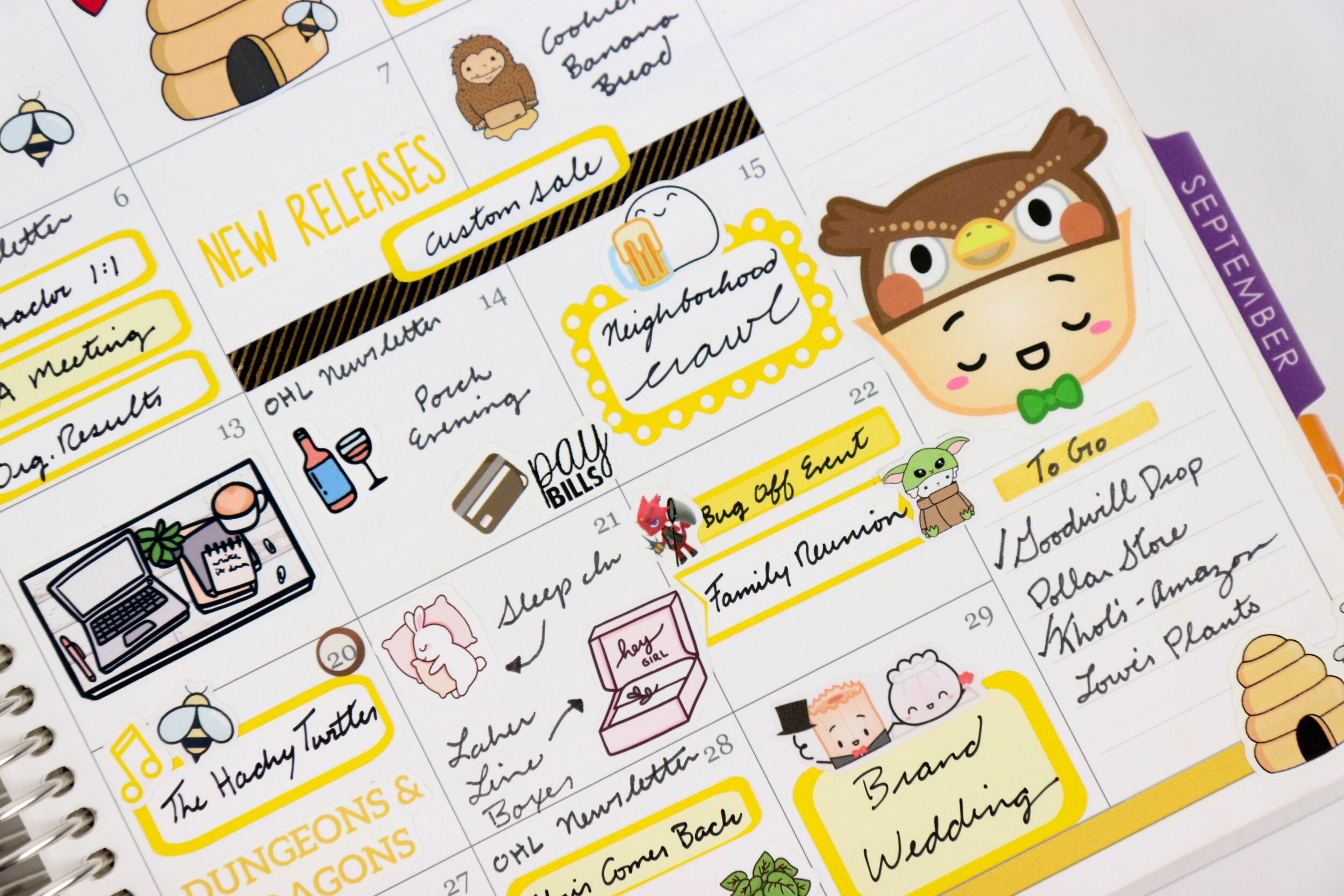 3. Transition your planner into more goal-oriented. Use your monthly views for benchmarks and deadlines towards a bigger project or goal. Use the daily/weekly pages to write out smaller to do lists and objectives. What better time to go after a goal when your schedule isn't as heavy as it usually is.
4. Turn it into a gratitude or daily quote planner. Use the space to write a few sentences about the day, what you're grateful for, or funny things your kids said. 
We'll be back to busy days and full schedules before we know it, so might as well make the most out of a somewhat empty planner to get creative.