My husband Alex and I are wrapping up our month long stay in Kona, Hawaii. It has been a once-in-a-lifetime trip that has us feeling recharged, inspired, and beautifully tan. Over the past 29 days we've explored all over the island and I've gathered over 15 of our favorite things in no particular order that you should check out if you are ever on the Big Island.
1. PLAY WITH AN OCTOPUS
It's an insane experience to touch an octopus at Kanaloa Octopus Farm. I didn't know what to expect when we booked a tour (and the $50 ticket had my Midwest cheap heart aflutter), but this tour did not disappoint. We learned about the breeding efforts of Kanaloa Farm, but got quickly into playing with the various octopuses. It's something you 100% have to try for yourself. You're also given the opportunity to feed them! If you take nothing else from this post, do this.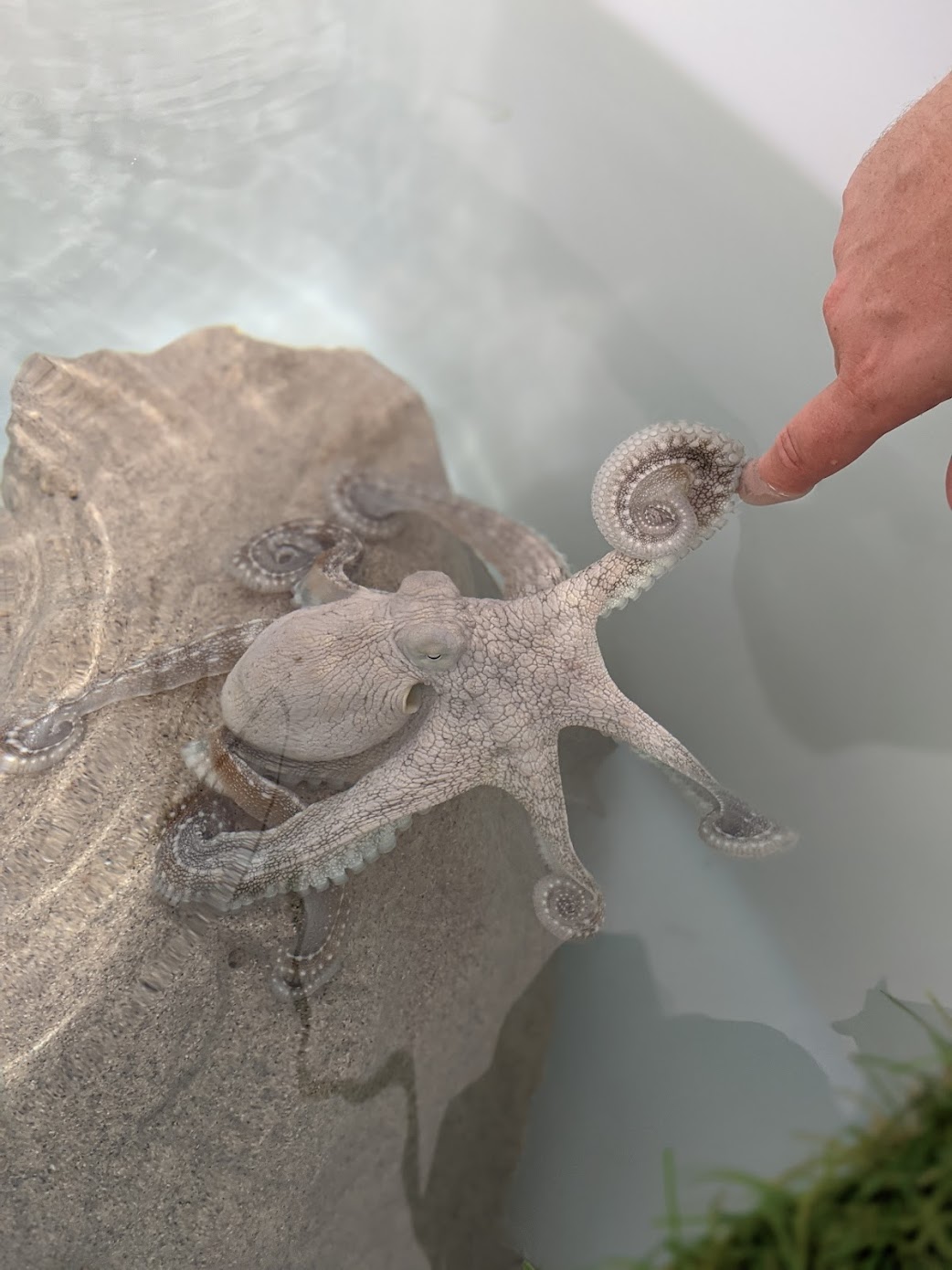 2. EXPLORE KAUMANA CAVES
On your way to Hilo for a day trip, don't forget to stop at Kaumana caves. This massive lava-tube cave formed in 1881 and is an amazing place to explore. Be sure to bring a flashlight if you want to go deeper into the caves as a cell phone light just doesn't cut it.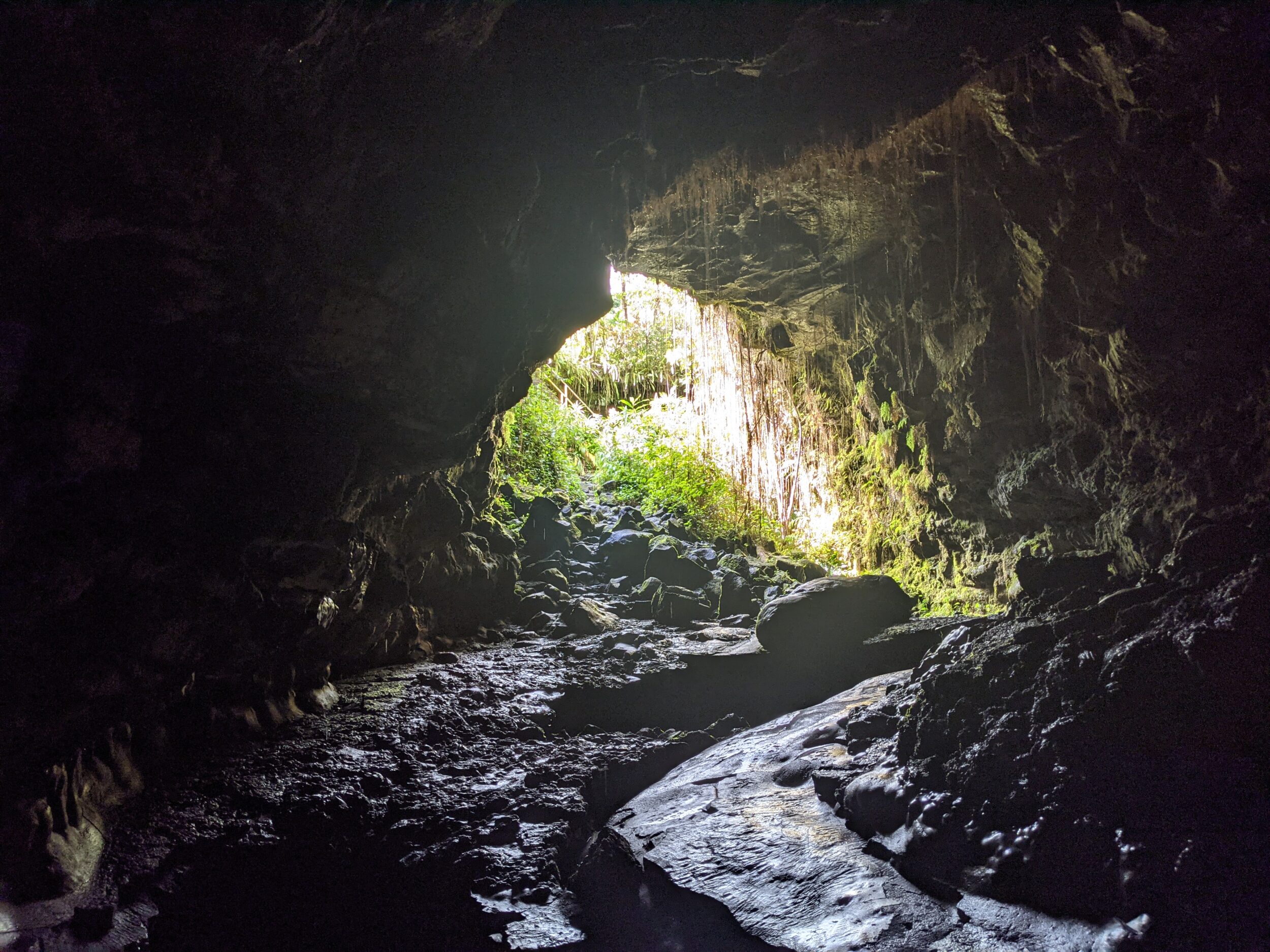 3. GET AUTHENTIC RAMEN AT TETSUMEN 
After checking out the Kaumana Caves before heading to 'Akaka Falls (see further down), be sure to stop at Tetsumen for an amazing bowl of ramen. You can customize it anyway you like and the dining experience is incredibly unique. If you find yourself still hungry afterward, the Manono Street Marketplace the restaurant is in also hosts a cupcake shop and a boba tea shop.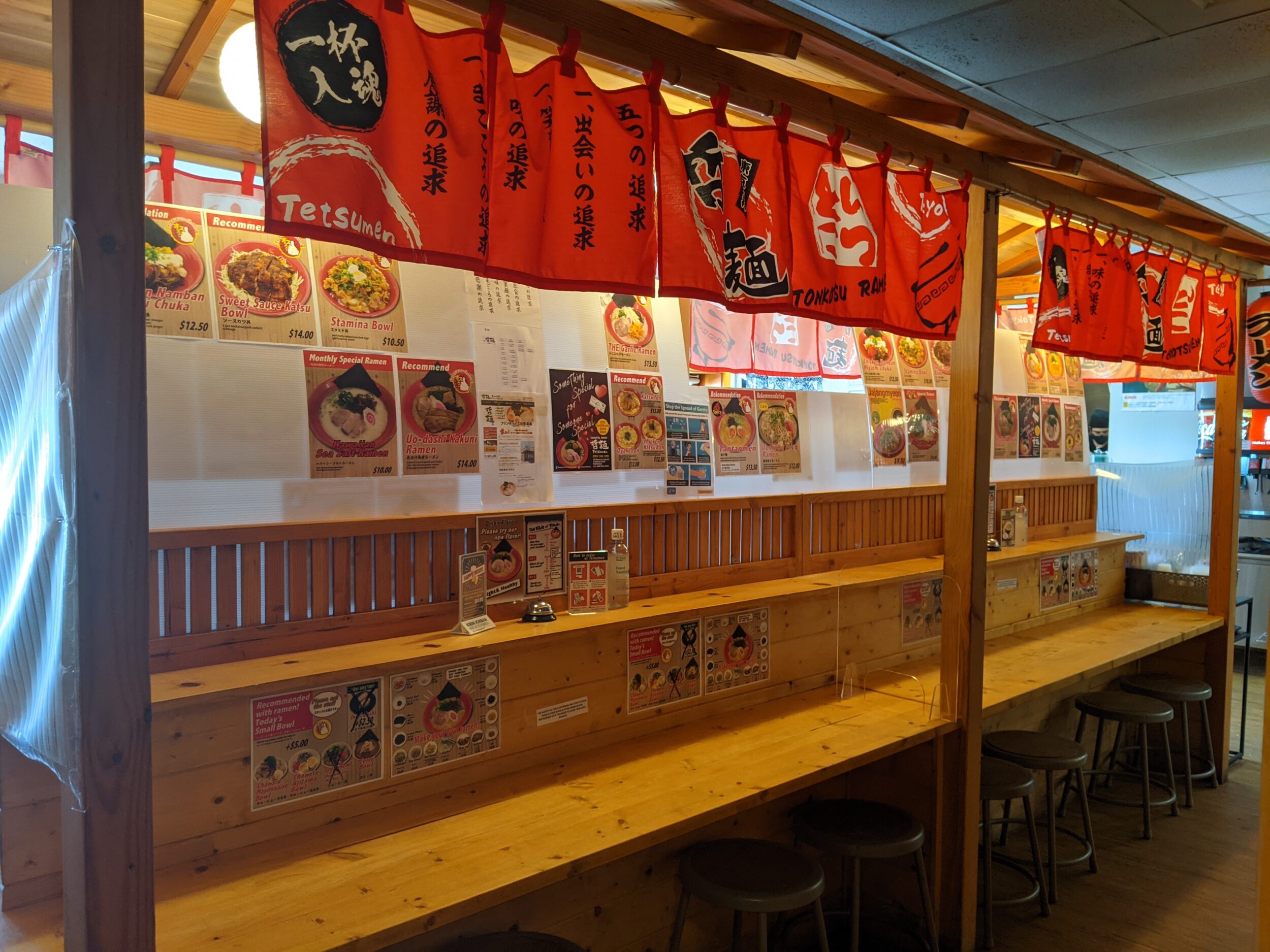 4. SNORKEL AND SWIM AT BEACH 69
Although this is a bit of a drive from Kona and the airport, it's one of our favorite beaches on the island. It backs up to a small forest of trees with ample shade to spend hours in. The waters here boast larger fish than other snorkeling spots and there are sometimes turtles. Plus the bathrooms are better than most and the showering area to remove sand is impressive.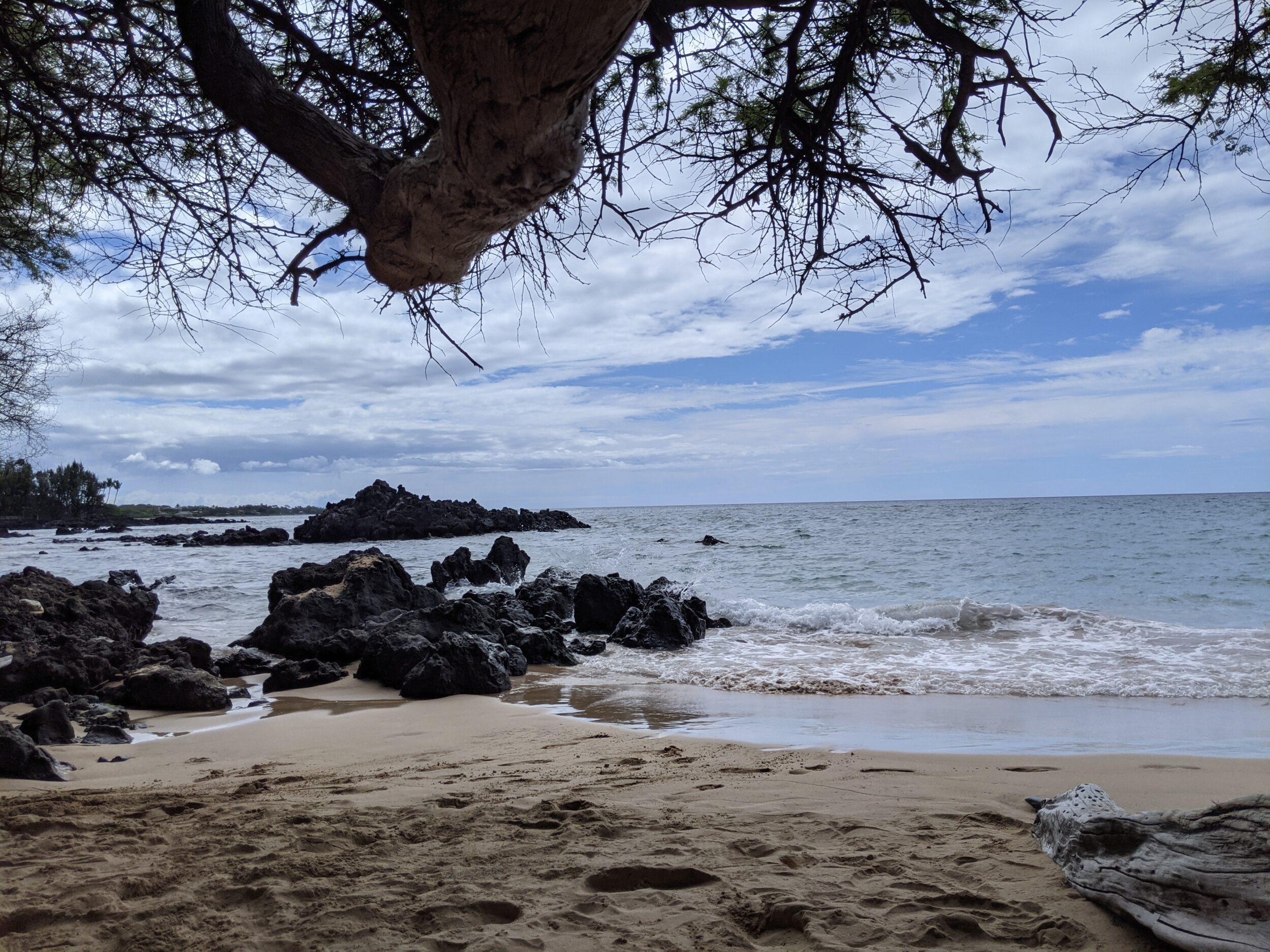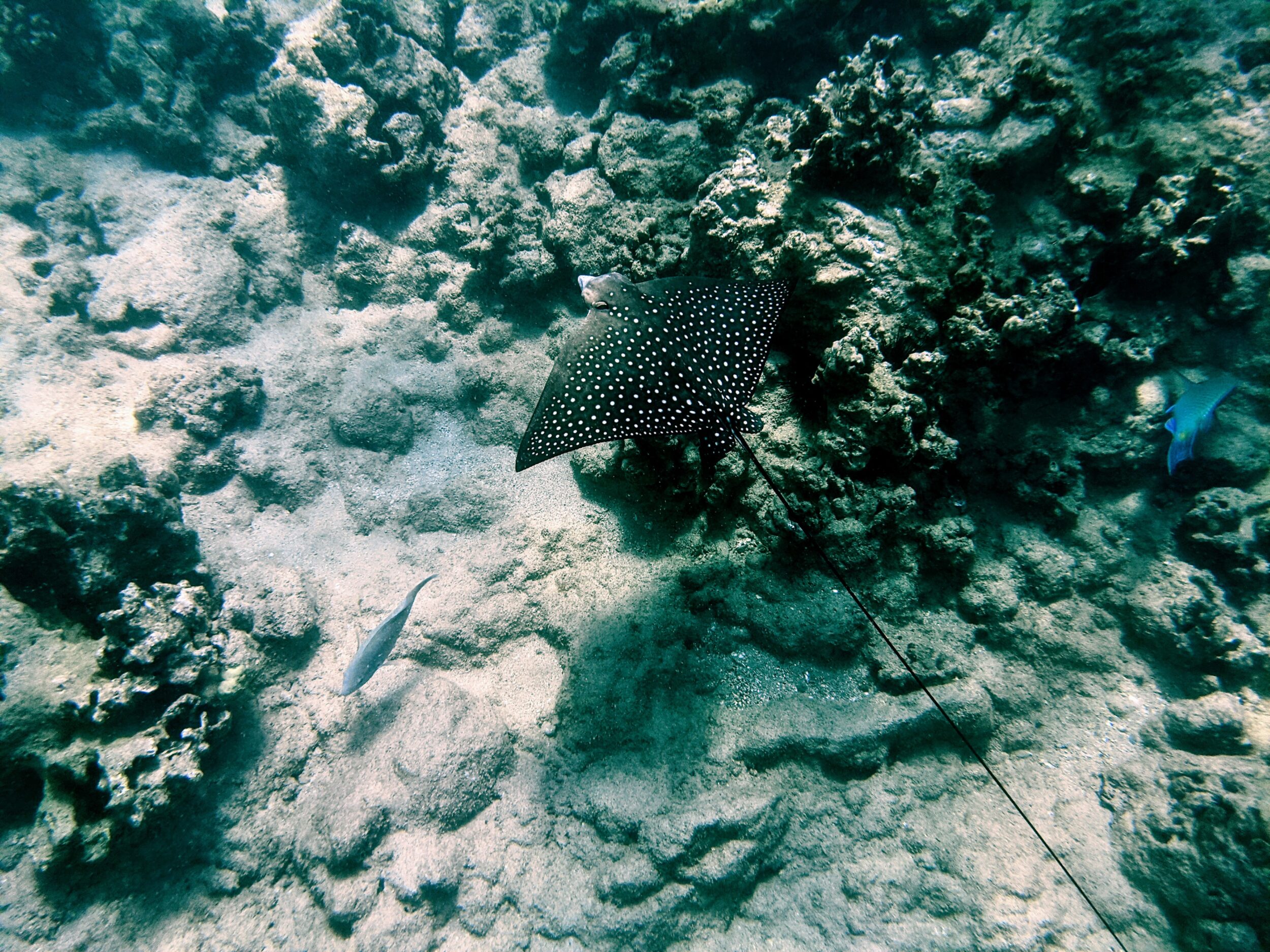 5. CHECK OUT THE 'AKAKA FALLS
Take the drive to 'Akaka Falls state park and enjoy the easy-to-walk Loop Trail. You do have to pay to enter this state park and I recommend parking along the road leading into the park for cheaper prices. The entire path is paved and there are countless spots to stop to take photos. If you're looking for amazing Instagram photos, this is the spot.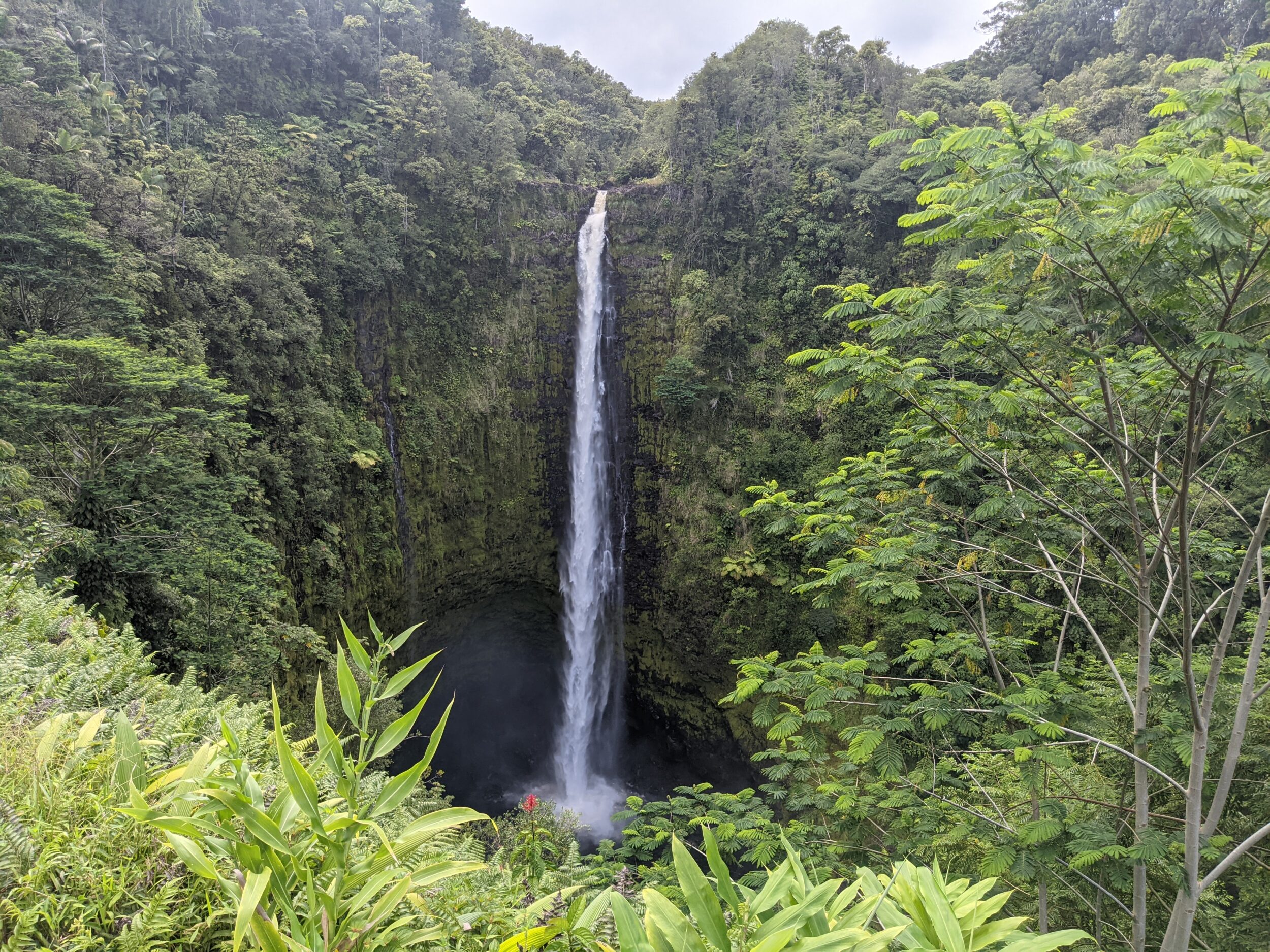 6. GRAB A SLICE AT BLACK ROCK PIZZA
We stumbled upon this place when Shaka Tacoz (see below) happened to be closed one day. This has to be some of the best pizza I've ever eaten. There are awesome views of the ocean from the back patio and service is incredibly quick. Plus they have a lot of local beers to try as well.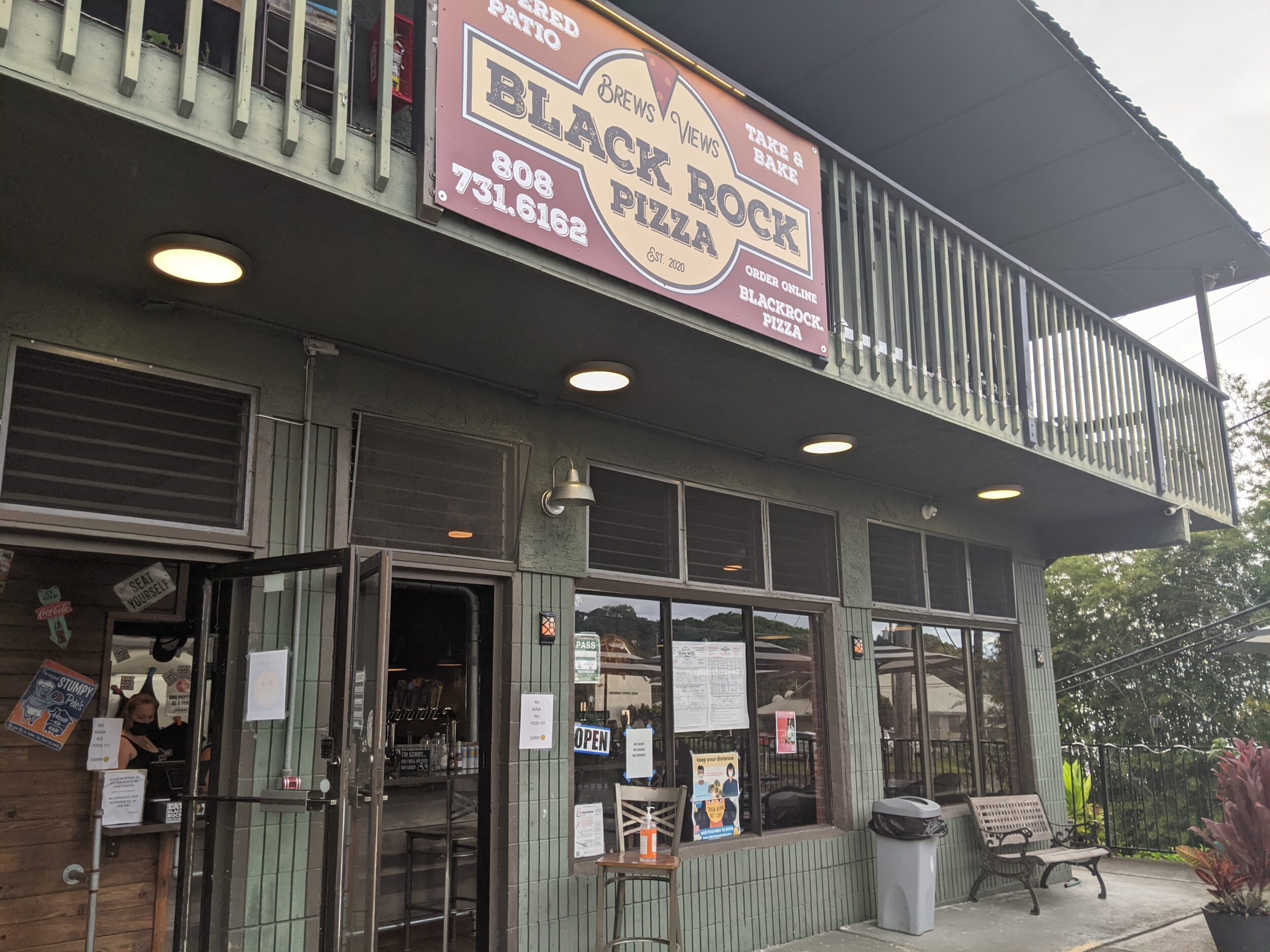 7. NIGHT SNORKEL WITH MANTA RAYS
We're saving this for when we come back to the Big Island in a few months with my family, but everyone we talk to says this is a must do. Boats light up the ocean and dozens of manta rays come to feed. It's apparently an INSANE experience that I'll definitely update this post about when we do it.
8. GET SHAVE ICE FROM SCANDINAVIAN SHAVE ICE
Located next to a lot of the tourist shopping centers, Scandinavian Shave Ice is the cutest little shop with a seriously impressive amount of flavors. If you rather just have a scoop of ice cream, they can deliver. They have recommendations of flavor combinations and their staff is incredibly helpful and friendly.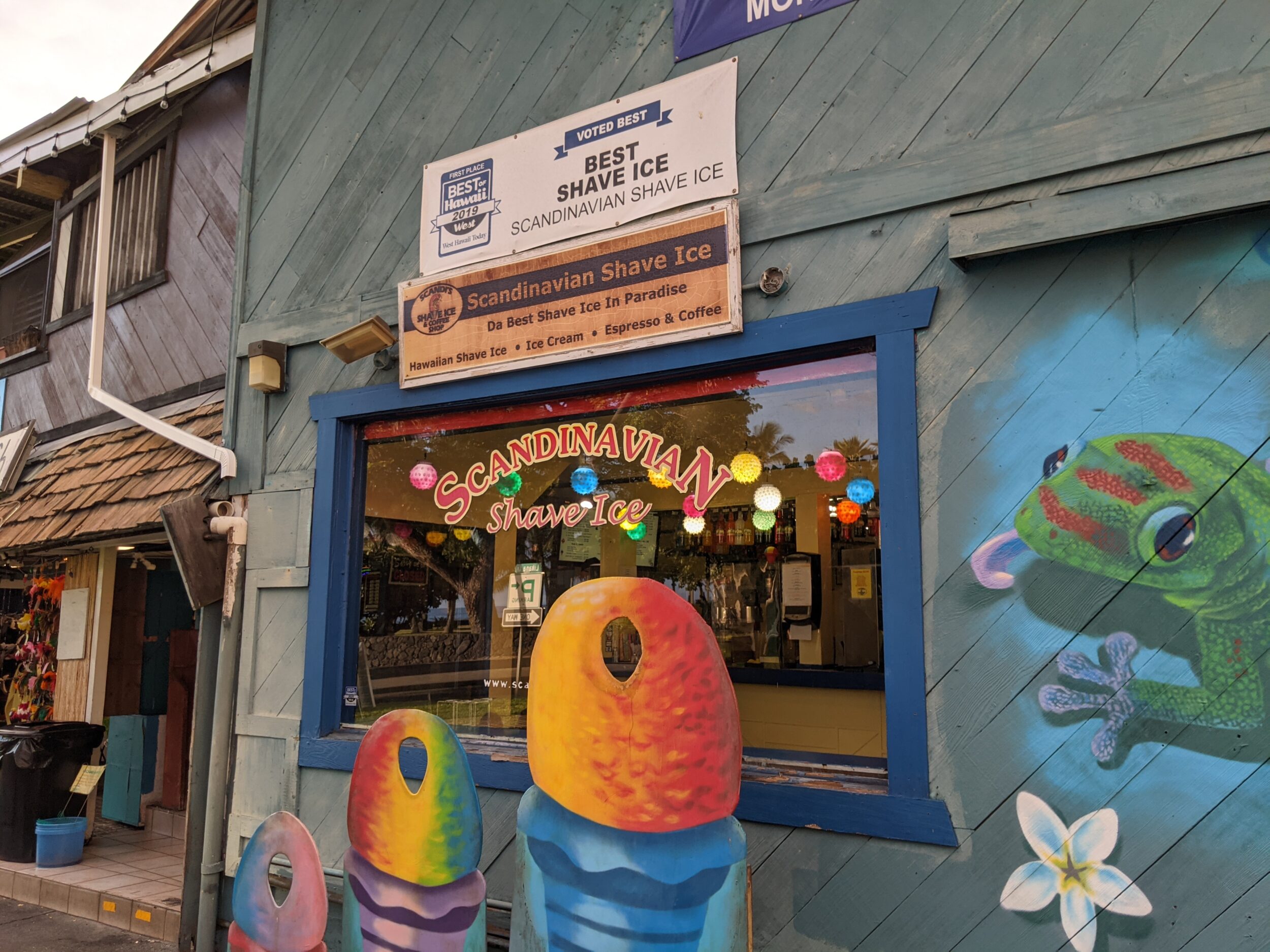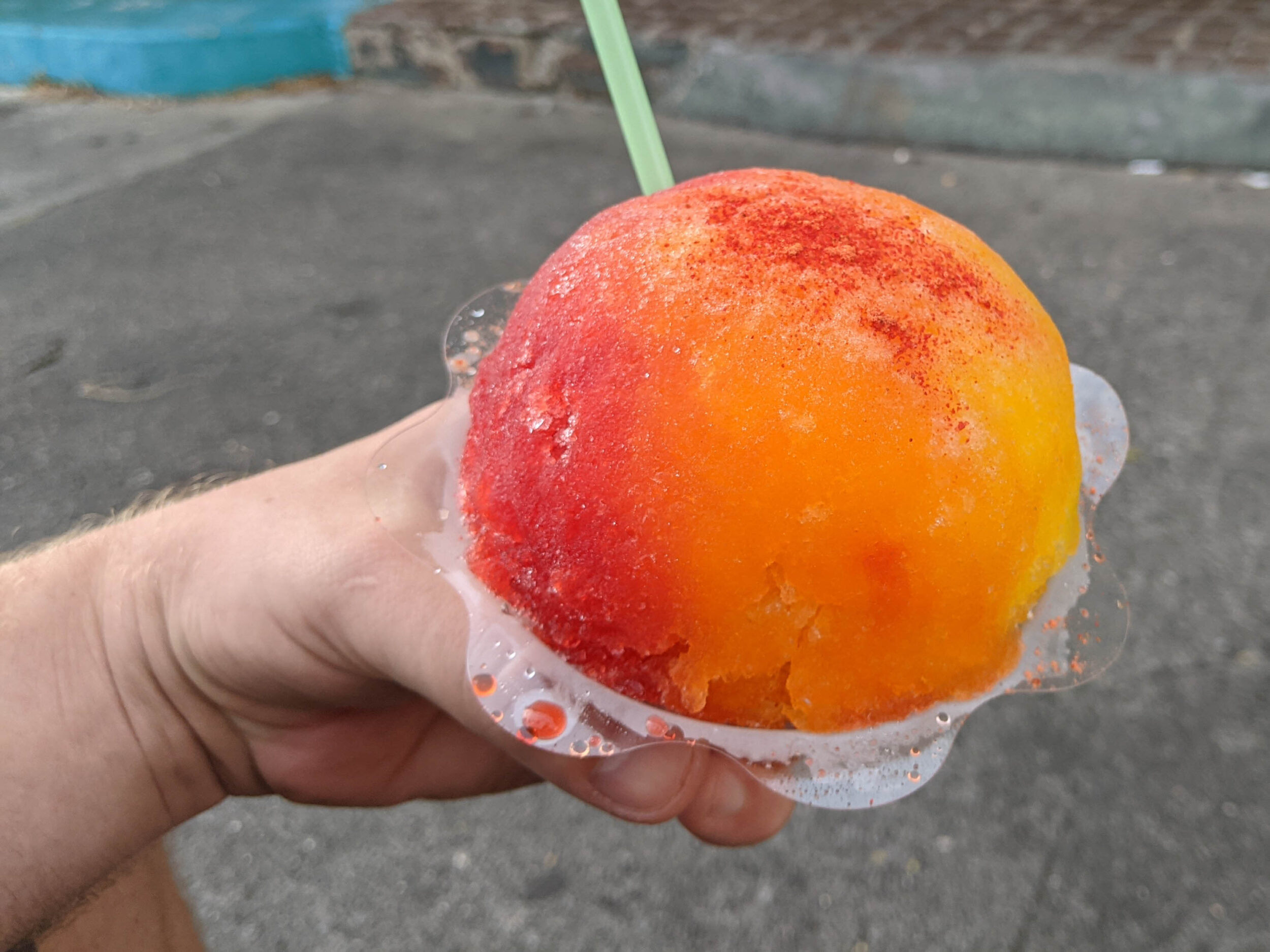 9. PICK UP GIFTS AT THE KONA INN SHOPPING VILLAGE
Let's face it, we're all tourists at one point or another. The Kona Inn Shopping Village is a great place to find gifts to bring back home, clothes, and treats. Across the street is free public parking as well as the Kona Farmers Market. There are a number of really great restaurants in this area. Foster's Kitchen is definitely up there on the list for amazing food and equally impressive views of the ocean. Plus Scandinavian Shave Ice is right nearby.
10. GET TAKEOUT FROM BROKE DA MOUTH GRINDZ
One of our favorite takeout places on the island has to be Broke Da Mouth Grindz. Prepare yourself for a bit of a wait for your food, or call to order ahead. We didn't find a single thing we didn't like on the menu and they have a variety of homemade lemonades to choose from. The staff is incredibly friendly and makes fantastic recommendations if you don't know what to get. So good we ate here a few times during our stay.
11. TAKE IN AMAZING SUNSETS AND SUNRISES
No matter where you're staying on the Big Island, be sure to take a moment to enjoy the epic sunrises and sunsets. It's in those simple moments that make travelling to Hawaii such a memorable experience.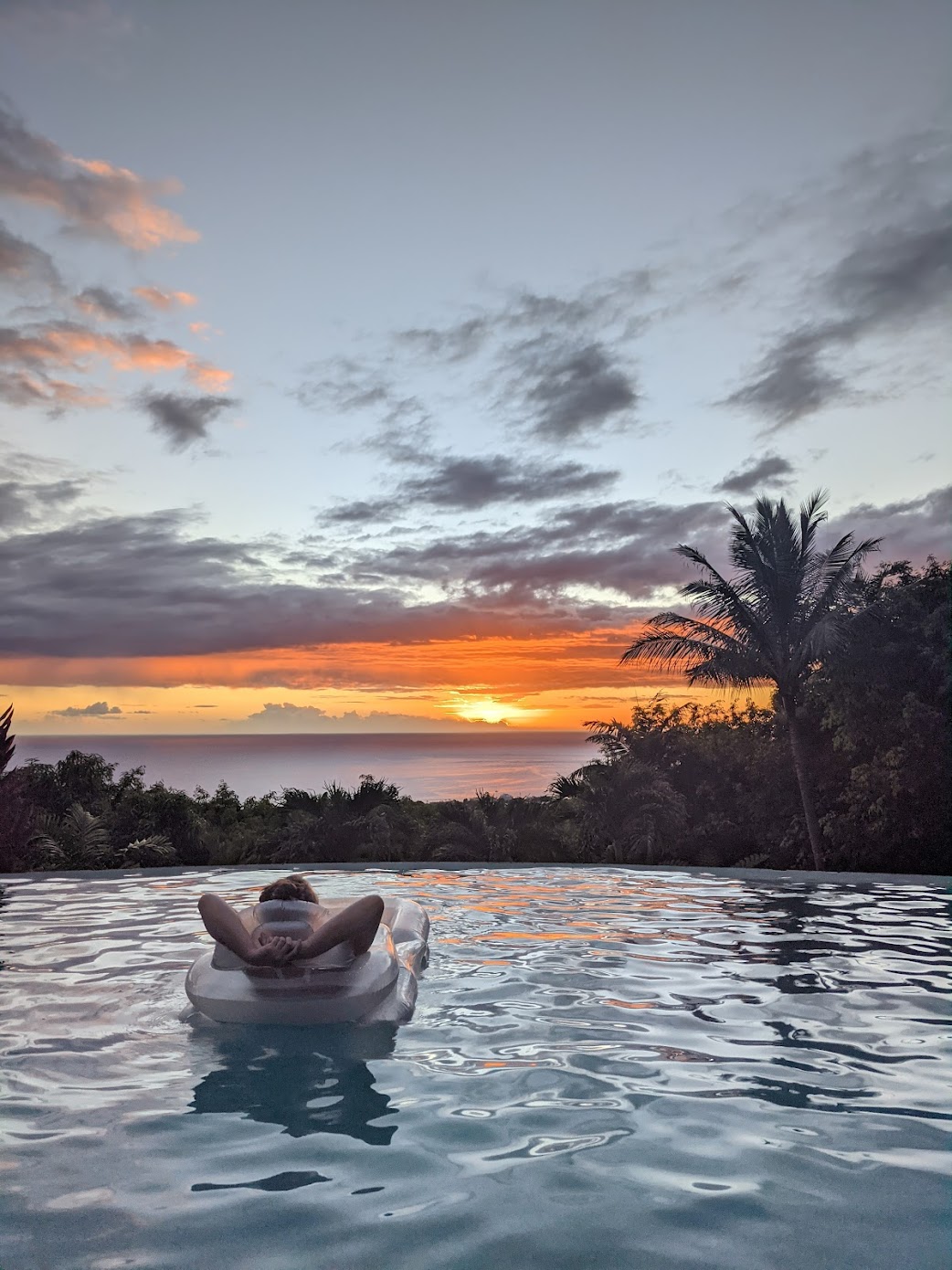 12. GRAB LUNCH AT SHAKA TACOZ
I'm all about dive food experiences and Shaka Tacoz is amazing flavor for the value. Order in a cute little building, but pick up your food from the food truck out front. I definitely recommend getting the pork tacos and making a stop on Tuesday for a discount. On Sundays across the street there is an amazing craft and farmer's market.
13. TAKE A DRIVE AROUND THE ISLAND
Rent a car and spend a day or two just exploring the island. The Big Island has an insane number of different environments from lava fields to dense forests. It feels like you're exploring the Mars surface on this island.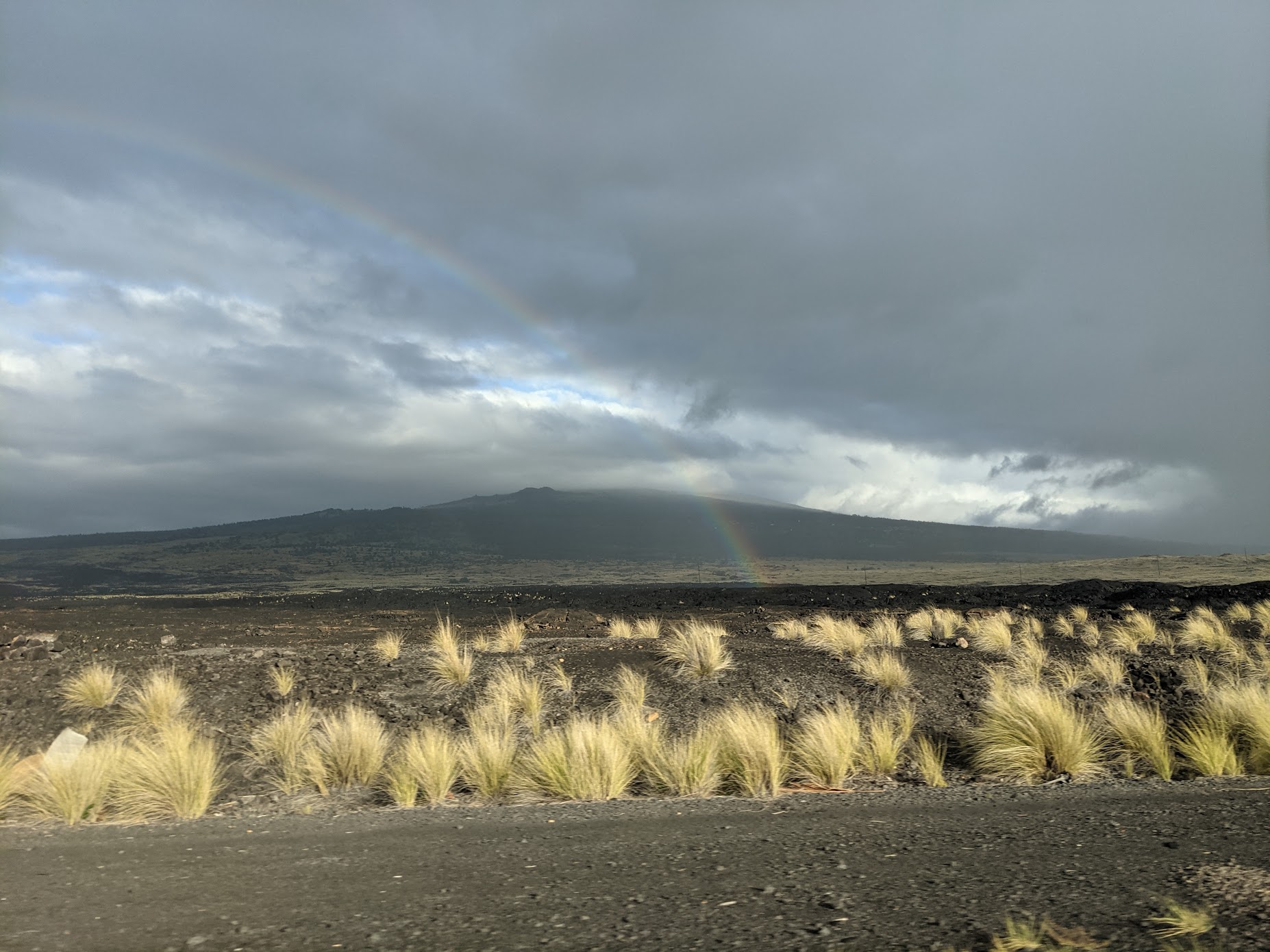 14. SNORKEL AT TWO STEP
There are some amazing snorkel spots on the Big Island, but Two Step has got to be my favorite. I've never seen coral, drop offs, and fish variety like I have at Two Step. Parking is a bit of a pickle, so get there early. There is very little sandy spaces at Two Step, so keep that in mind with smaller children or if you prefer sun bathing. You walk across a patch of lava rock and get straight into a fairly deep section. It's basically "two steps" until you're in the ocean.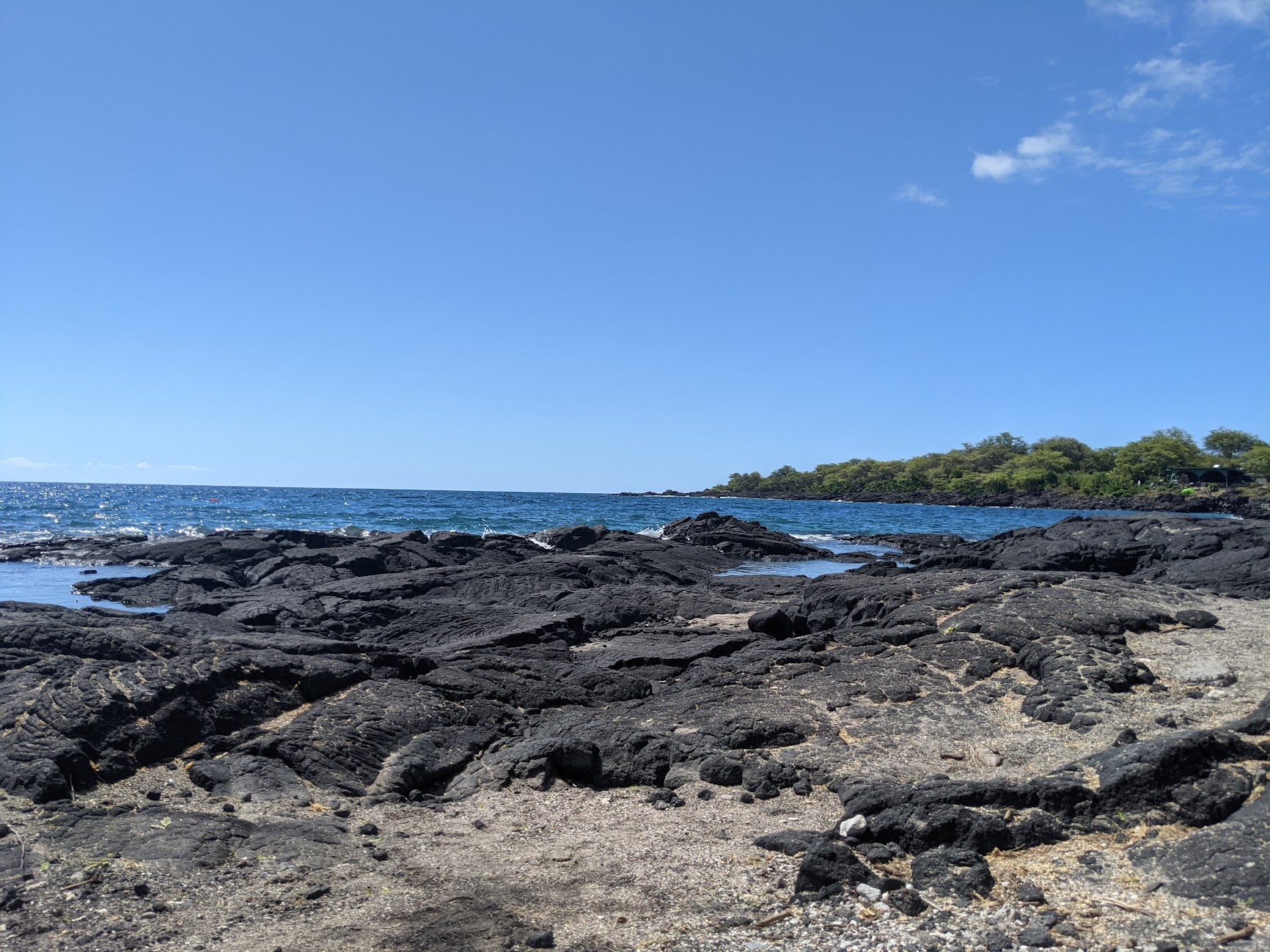 15. SEE SEA TURTLES UP CLOSE AT
 PUNALU'U BEACH
While you're exploring the island, take a pit stop at Punalu'u Beach to see some sea turtles up close. You definitely have to keep your distance, but seeing these beautiful creatures from a couple of meters away is still fantastic. The black sand is gorgeous and there are a ton of awesome places to take photos. This isn't the best swimming beach, but the views of course are spectacular.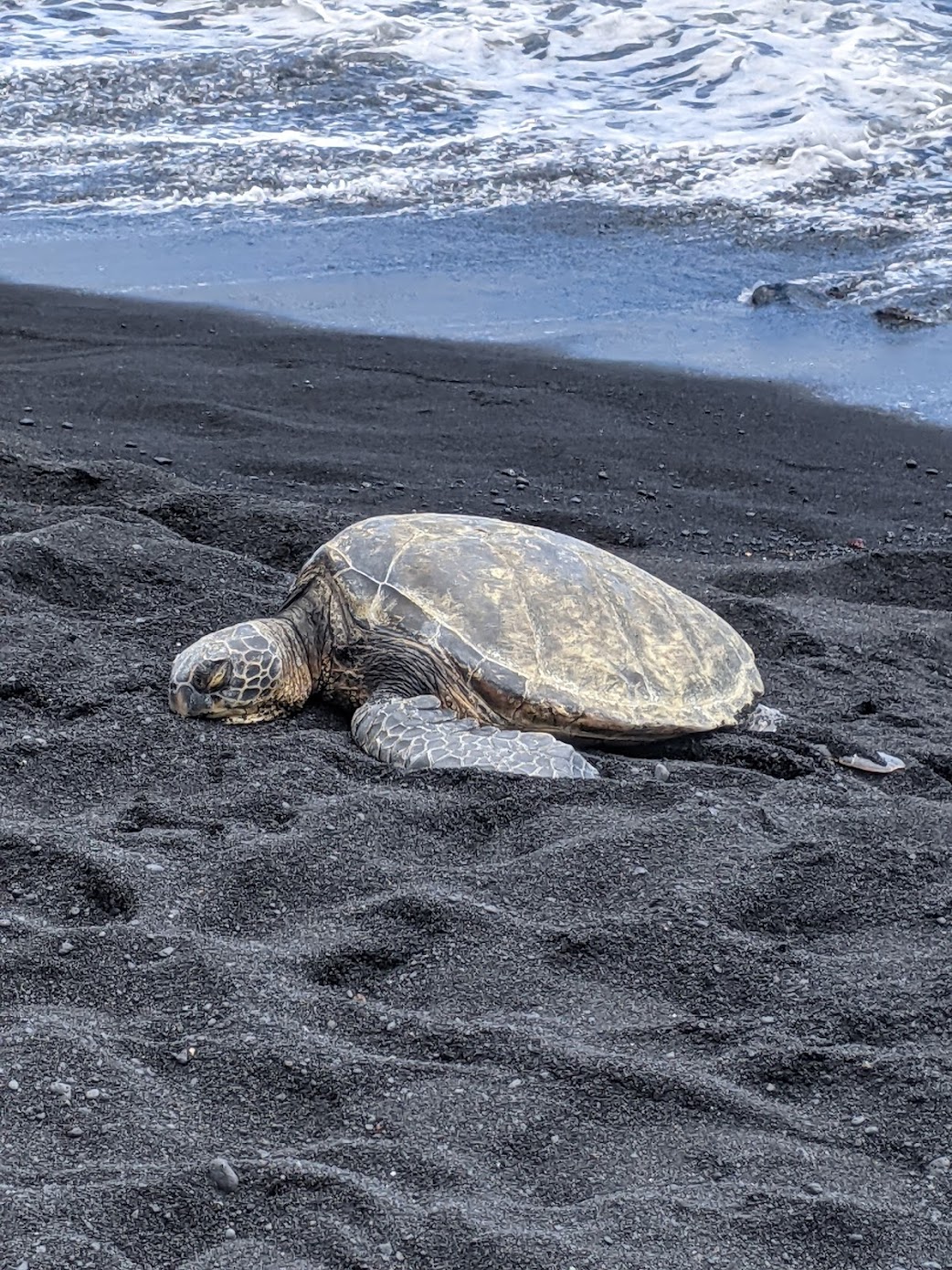 16. SPLURGE ON DINNER AT ULU OCEAN GRILL
A highlight of our trip, we booked a table at ULU Ocean Grill and still can't stop talking about the amazing meal. Let's not sugar coat it, this place is pricey, but if you want an amazing dining experience right on the ocean, it's worth it. Book a reservation about 30-45 minutes before the sun sets for the greatest views. I recommend the Mahi Mahi or the Wagyu Strip and you definitely need to order their soufflé for dessert.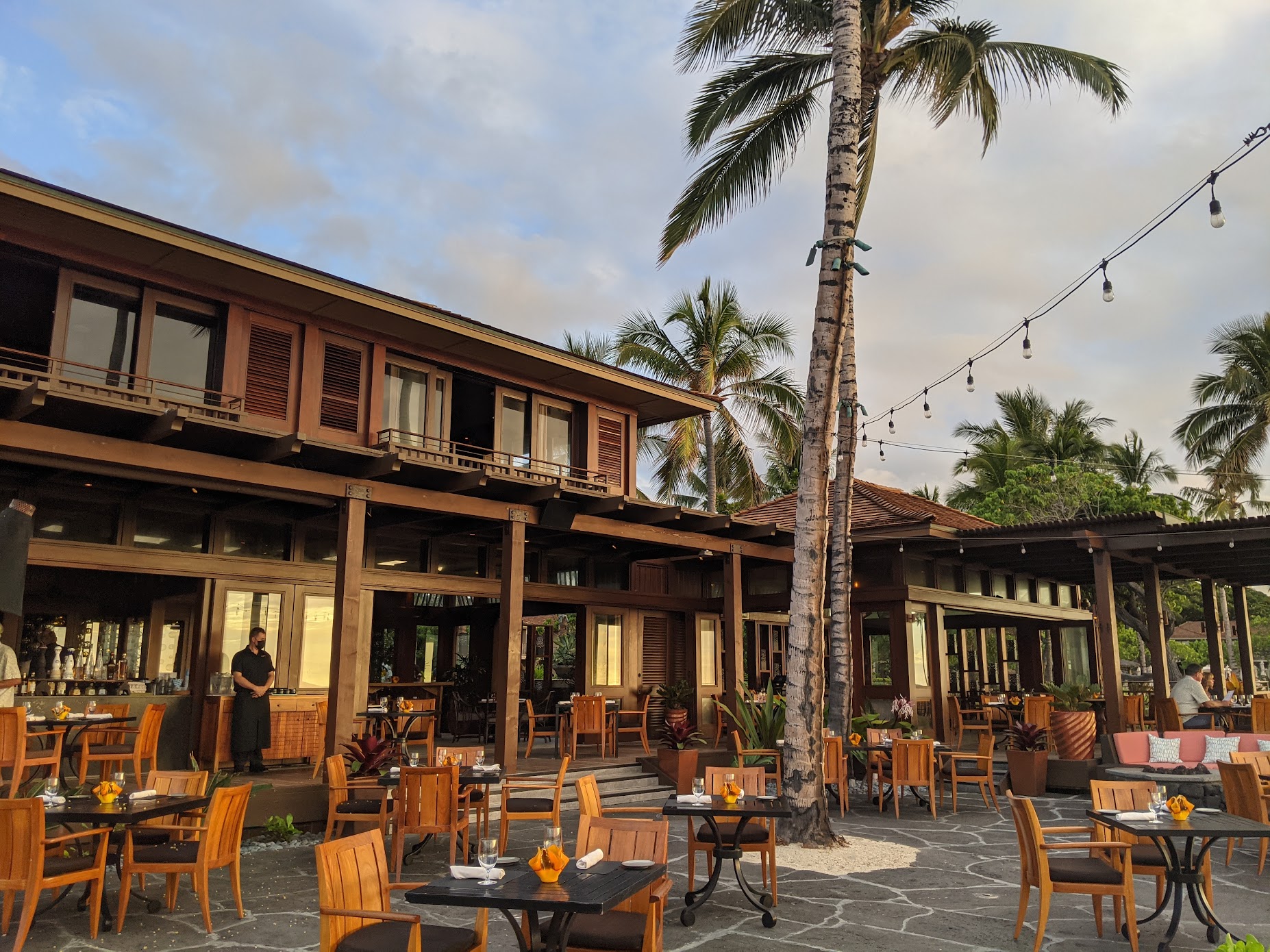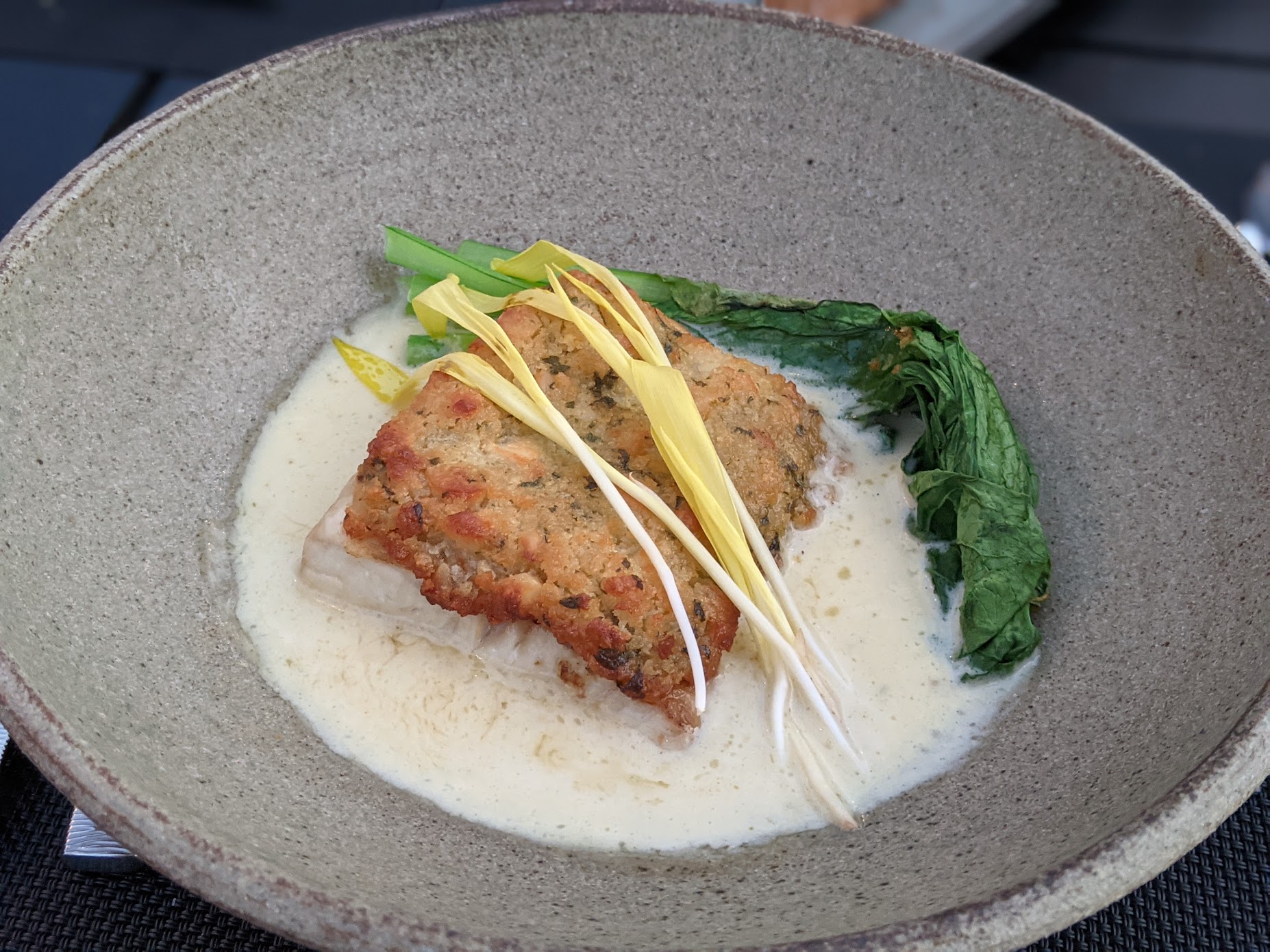 17. GET FRESH PRODUCE AT THE HILO FARMERS' MARKET
There are amazing Farmers' markets throughout the island at any time of the week, but the Hilo Farmers' Market has some of the best selection of produce. If you're looking for more souvenirs or gifts, hit up the market that's next to Shaka Tacoz on Sundays.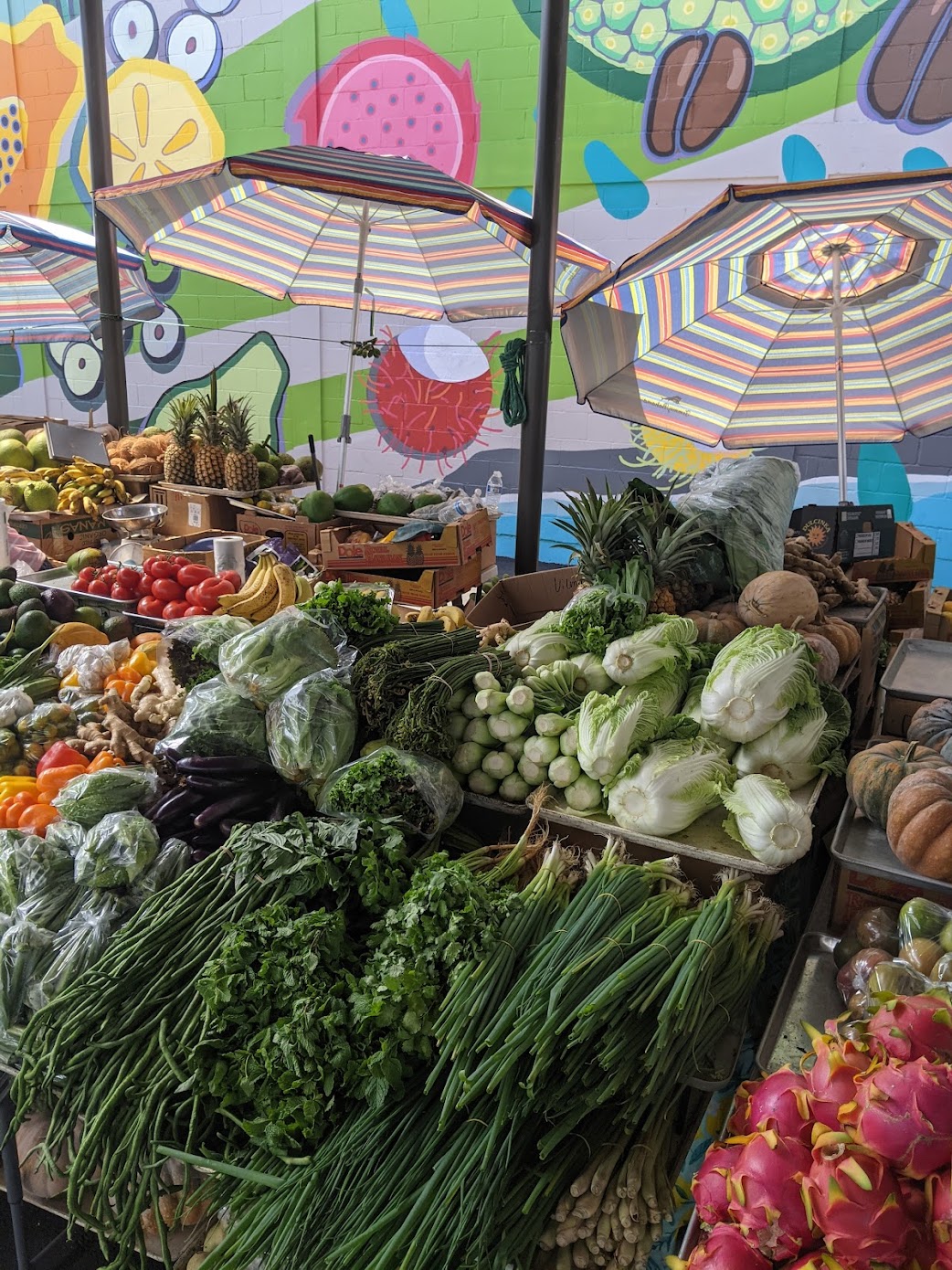 No matter how long your trip is to the Big Island, you'll definitely want to return. Try one or all of my recommendations and I'm sure you'll be sad to leave.