Travel. The thing that sets my soul on fire and my anxiety brain spinning. If I don't have a trip on the calendar to obsess over at all times, am I really living? Over the years I've perfected my travel items down to a science. And these Cadence Capsules play a huge part in my obsessively streamlined packing routine.
Instagram ads got me good with this one. About a year ago I kept seeing these capsules pop up on my feed and I caved. And boy am I glad I did. These are a serious game changer.
How They're Built
They capsules are small but mighty. They hold a surprising amount of product, have rounded edges inside for easy scooping, and have completely spill proof lids. The tops are magnetic so they can click to the side of the capsule to hold it in place. The tiles on top? Magnetic so you can switch them around. The capsules themselves? Also magnetic. So they can click together in whatever formation you need to fit into your bag.
Plus it's damn pretty to open your toiletry case to see these beautiful babies rather than a mess of bottles and half used samples. Aesthetics can matter when it comes to a relaxing trip.
Customization
You're able to choose the capsule color, the tile color, and what's printed on the tile of each of your cubes. They even have symbol options as well. And since the tiles are removeable, you can mix and match what you need for a particular trip.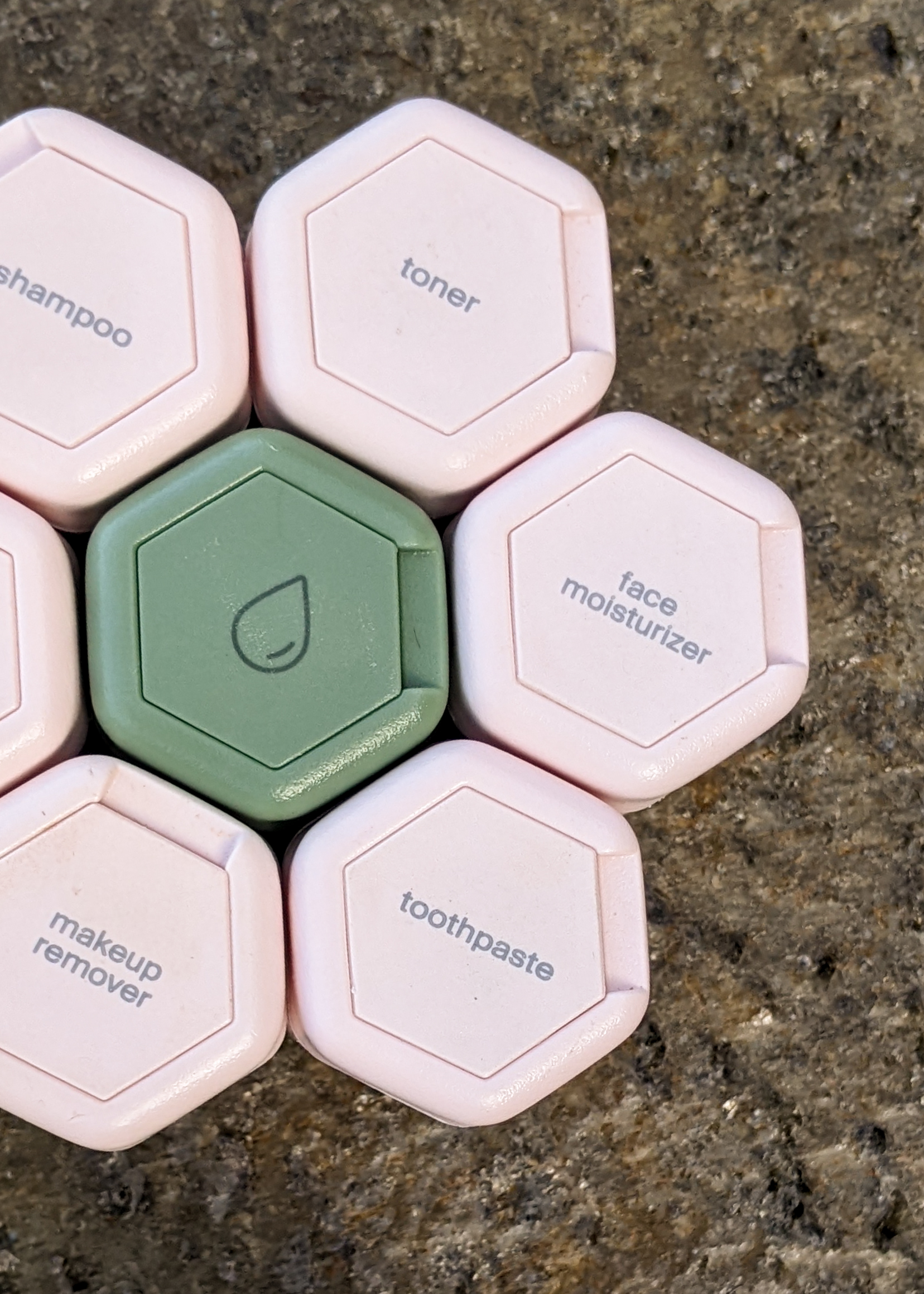 Customer Service
This company by far has the absolute best customer service I've ever dealt with. When I first purchased from them, they didn't have the option to order just the top tiles, but they sent me two for free with the customization I wanted on them anyway. I recently had a cube fracture near the seal. I contacted them and they're sending a replacement cube AND an extra one while requesting I send them back the broken one so they can make sure this doesn't happen to other customers. INSANE SERVICE.
Price
Now at first $76 for six capsules was a hard price to get over. But knowing about the customer service and just how amazing these are at reducing the bulk in my toiletries bag so I can pack lighter, I'd buy them again in a heartbeat. I have already purchased another six beyond the first ones I ordered.
I'm not being paid for this post. They don't even have an affiliate program which is a major bummer. They're just that damn good that I had to tell you about them.