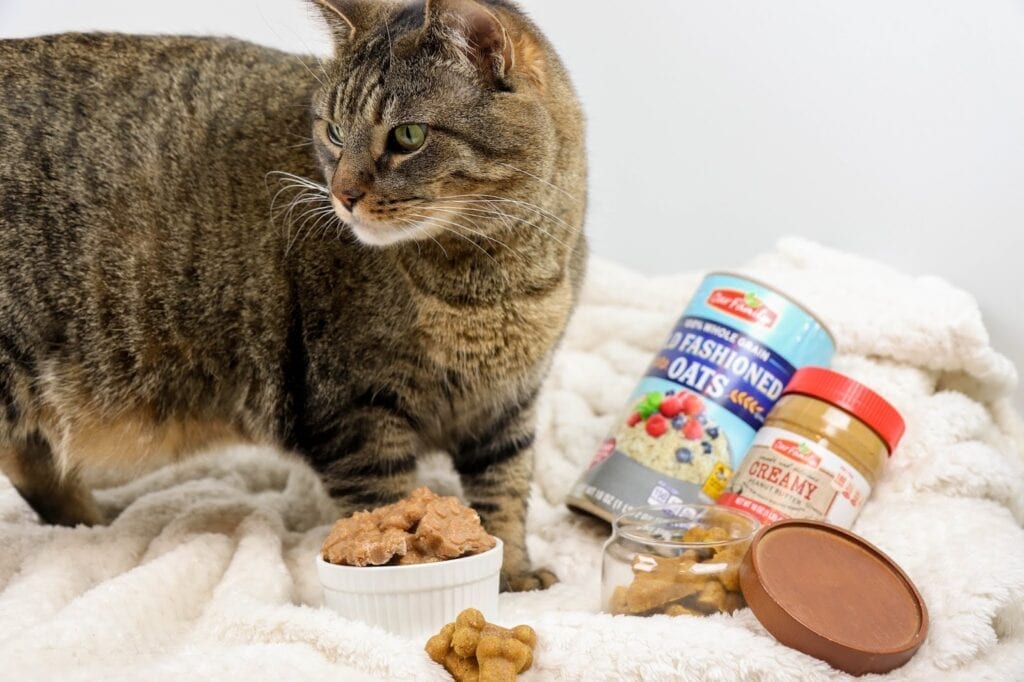 Let's get into the recipes first because no one likes to scroll through a mountain of text trying to find the recipe…I'll see you on the other side…
Homemade Three Ingredient Cat Treats
Ingredients
10 oz canned salmon or tuna undrained
1 egg beaten
2 cups whole wheat flour
Directions
Heat oven to 350°. Pulse 10 oz canned meat (undrained) in a food processor and chop as finely as possible. If you don't have a food processor, use the back of a fork to break the meat into small pieces.
Combine meat, 1 egg (beaten) and 2 cups flour in a bowl until dough forms. If dough is too dry, add up to 1/3 cup water. If dough is too wet or sticky, add a bit more flour. Dough should be tacky but not sticky.
Roll out dough on a floured surface until about 1/4 inch thick. Use a 3/4-inch cookie cutter in the shape of your choice to create your treats. I used a silicone mold to make cat paw shaped treats!
Place treats on a parchment lined baking sheet and bake at 350° for about 20 minutes. When they're slightly browned and crunchy, they're done.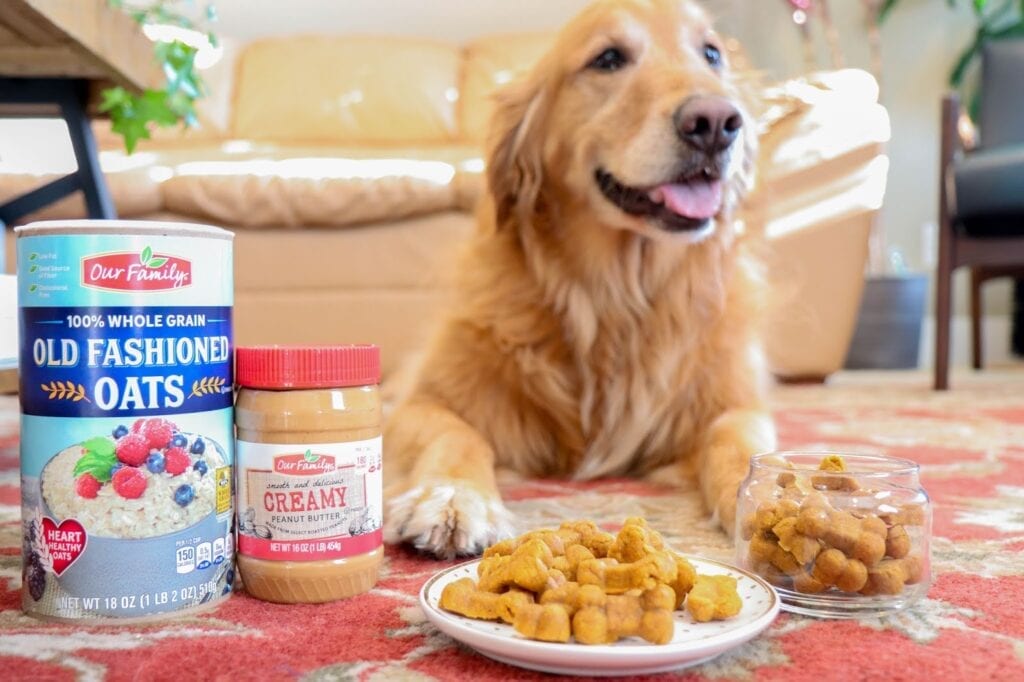 Homemade Four Ingredient Dog Treats
Ingredients
2/3 cup pumpkin puree
1/4 cup peanut butter
2 large eggs
3 cups whole wheat flour, or more, as needed
Directions
Heat oven to 350°.
In the bowl of an electric mixer fitted with the paddle attachment, beat pumpkin puree, peanut butter and eggs until well combined. Gradually add 2 1/2 cups flour at low speed, beating just until incorporated. Add an additional 1/4 cup flour at a time just until the dough is no longer sticky.
Working on a lightly floured surface, knead the dough until it comes together. Using a rolling pin, roll the dough to 1/4-inch thickness. Using cookie cutters, cut out desired shapes and place onto the baking sheet. I used a silicone dog bone mold.
Place into oven and bake until the edges are golden brown, about 20-25 minutes.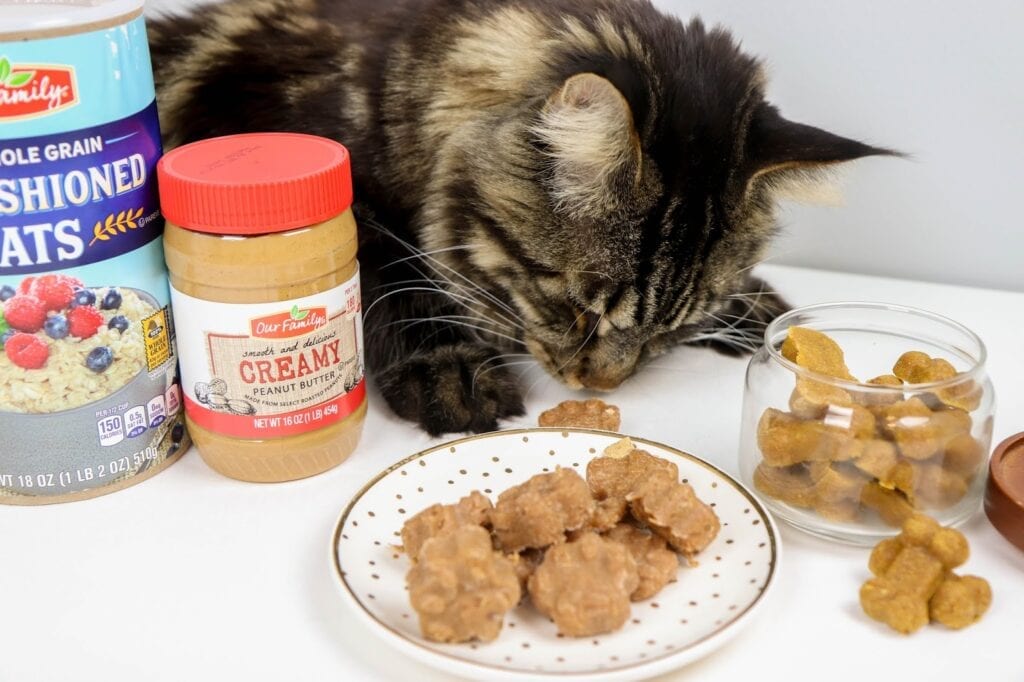 I've worked with Our Family* in the past on another
baking post
so I jumped at the opportunity to try some recipes for the furry guys in my life. Our cats seriously go nuts for treats, so I'm glad I now have a recipe that I know
exactly
what's in it. You can pick up Our Family brand baking products at Family Fare or D&W if you're in the Grand Rapids area. They're affordable, high-quality, and are what I usually reach for when I'm grocery shopping.
Plus the Our Family peanut butter doesn't contain any ingredients that are harmful to dogs. Just make sure to not feed any to cats as it'll upset their stomachs.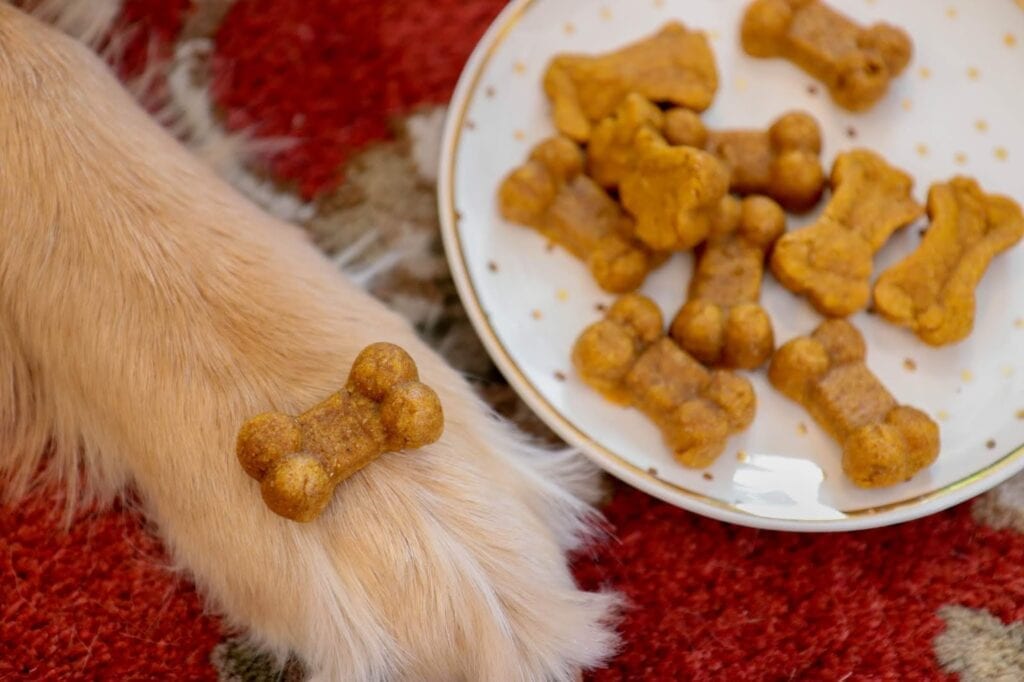 After all of these treat filled photo shoots I'm definitely the favorite in this household. That's for sure!
*This is not a sponsored post. I'm not being paid for this post and all opinions are my own. Our Family kindly sent over the products shown in the first photo to include in this post.