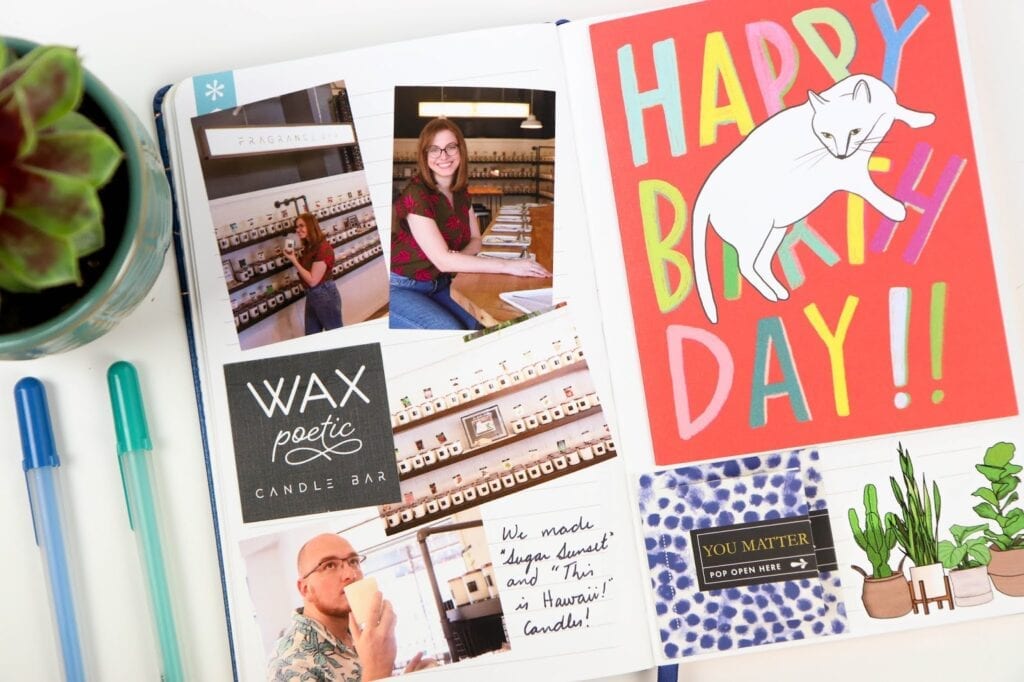 Whether you're a weekly planner, bullet journal-er, or avid to do list maker, don't forget to make sure this one particular thing is in your planning routine. Memory keeping.
For the longest time I avoided memory documenting because I thought I had to be good at scrapbooking (which I most definitely am not). It seemed like such an expensive hobby to get into to be any sort of good at it and it just wasn't what I wanted to spend my free time on (I rather be napping honestly). So I added a few photos here or there but didn't really do any memory keeping. I missed out on preserving a lot of awesome moments and now I'm here to make sure you don't miss out like I did.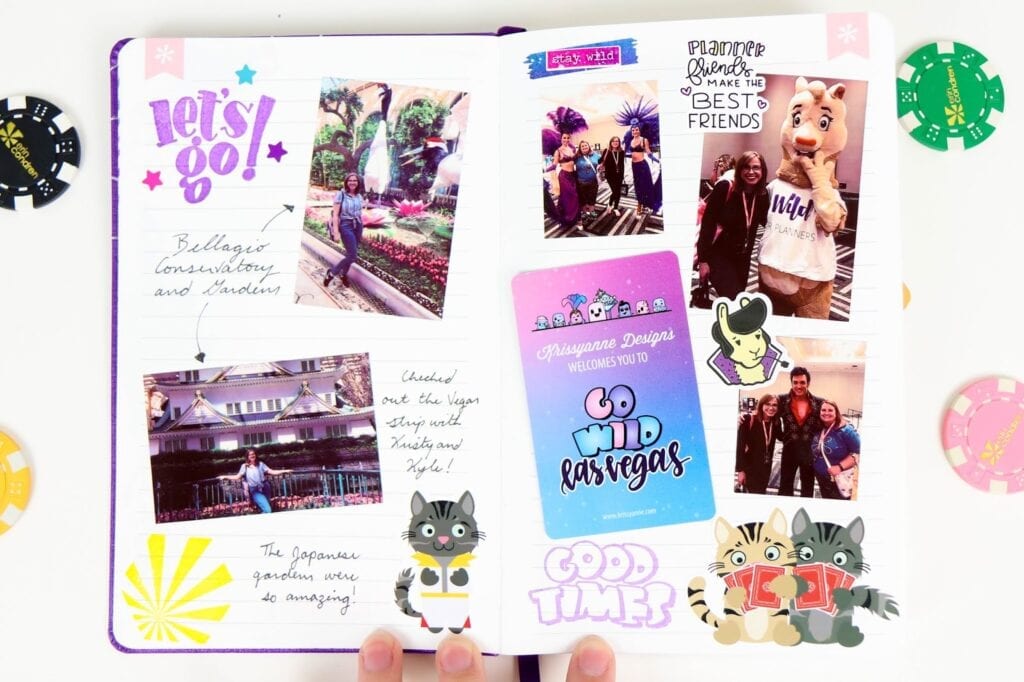 So why should you start? Because it's super easy. I just use the
softbound notebooks
from Erin Condren and paste down business cards, birthday cards, ticket stubs, and of course photos. My rule of thumb is if I have at least photos and one memento from an event, it's worth documenting.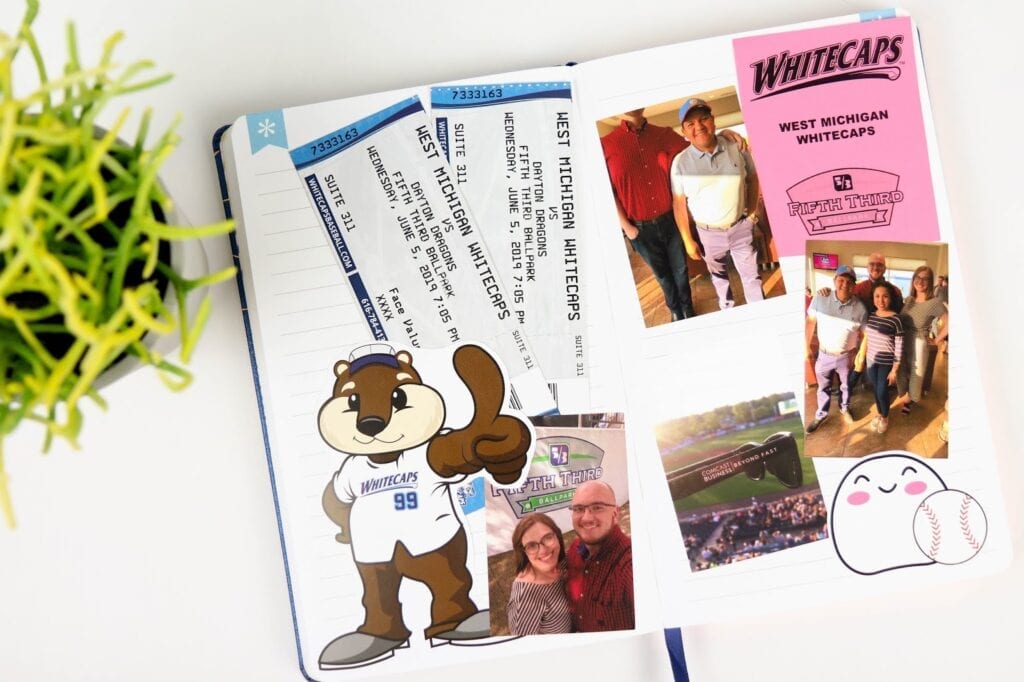 It may seem silly to document little things like a baseball game now, but I know future me will appreciate the effort. One day I'll look back and easily remember the event and it'll be awesome to see me and Alex in our early years of marriage.
So whether you add some memory planning into your current planner on some note pages or you break out a whole new notebook, just start. Grab the scissors and glue and get to work. You'll become addicted to it in no time.